Conference Registration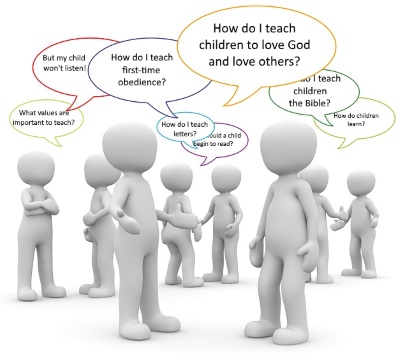 Register Now:
South-Central Kansas Parent, Grandparent, and Teacher Conference
Location:
Arkansas City, Kansas
1 Hour from Wichita
1.5 Hours from Stillwater, OK
2 Hours from Tulsa, Oklahoma City
3 Hours from Joplin, MO
3 1/2 Hours from Kansas City
5-6 Hours from Dallas, Amarillo, TX
Dates:
Friday, November 3th: Discipline with Intention
An evening for parents and teachers to learn how to place godly boundaries around the children in their care.
6:00 - 6:30 pm - Registration
6:30 - 8:30 pm - Training

Saturday, November 4th: Teach with Intention
Learn how to use ABCJLM to the fullest, what and how to teach, and how to create a positive learning environment.
8:00 am - 3:00 pm with 1 hour lunch
Inservice Credit Available:
Pending inservice credit available through the State of Kansas.
Early Registration Cost:

Friday night only - $15
Saturday only - $40
Both days - $50
Lunch on Saturday - $8



*While we love children of all ages, the nature of this conference is not conducive for children so please make other arrangements for your little ones. $10 cancellation fee. Early Registration ends October 19th.
Testimonials:
See what others have said about attending an ABCJLM inservice:
"Clear presentation delivered in step-by-step format. My Saturday was well spent with Heidi."
"It was AMAZING!"
"Heidi was wonderful in every aspect that she taught."

Wow oh wow! Heidi put on a fantastic conference! Full of practical tools that you can immediately implement into your home. Heidi's presentation of her well-researched material was clear and organized. ... I was lucky enough to attend the conference with my husband and gosh what a blessing that was to our family. We attended the "Parenting to Impress" on Friday night and what a wealth of information!! You will learn so much about parenting no matter how old your kids are. She has useful tools for you to use in your home today! We also attended the Saturday "Teaching with Intention" conference on [teaching]. Great ideas on how to create a day of learning and fun through play. If you get a chance, you must attend one of Heidi's Conferences! Thank you Heidi for blessing our home and family.
In anonymous evaluations, 100% of attendees desire to attend another training and suggest conferences led by Heidi!
Interested in Hosting?
If you are interested in hosting, please contact me. heidi (at) ABCJesusLovesMe (dot) com