Conference Registration
I invite you to join us for our next ABCJLM inservice...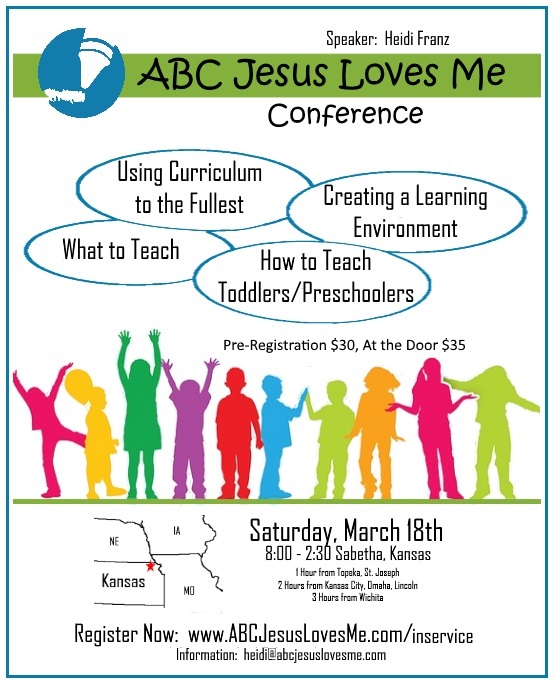 Hear what others have said after attending an ABCJLM inservice:
"Clear presentation delivered in step-by-step format. My Saturday was well spent with Heidi."
"It was AMAZING!"
"Heidi was wonderful in every aspect that she taught."
In anonymous evaluations, 100% of attendees desire to attend another training and will suggest conferences led by Heidi!
Next Inservice: Saturday, March 18th
8:00 - 2:30 in Northeast Kansas
Inservice Credit available through State of Kansas

Topics to be covered:
1. Using ABCJLM to the Fullest
2. Creating a Learning Environment
3. What to Teach
4. How to Teach
Registration:
Early: $25.00
Regular: $30.00
*The early registration deadline is noon, March 10, 2017 (CST). $10 cancellation fee.