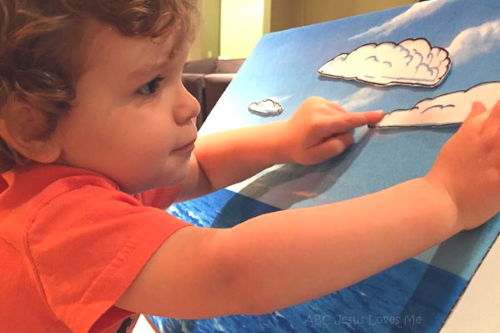 2 Year Curriculum
The 2 Year Curriculum focuses on themes with corresponding Bible stories. Bible stories are supported with memory verses, songs, and finger plays, poems or nursery rhymes. Academically, a 2-year-old is introduced to colors, shapes, counting to 10, and saying letters. The child is also taught self-care and manners along with personal information. A "Book of the Week" introduces the child to some of the best preschool books in print according to ABCJLM users and our family.
Click to determine what objectives are taught in this curriculum and which curriculum to use with your child.
The entire ABCJLM site, ideas, and attachments are for the teaching of your child in an immediate family, home setting. Licenses are required for use with a child outside your legal guardianship. This includes all churches as well as nonprofit and for-profit businesses, daycares, and preschools. Click to learn more about ordering Licenses.
image shared by destine