Read what Amy shared on the ABCJLM Facebook Group:
This is my first year combining curriculum (Year 3 and Year 5). I LOVE how easy it is to combine... I don't do everything in every week - but, I'm easily able to combine due to the way the lessons are crafted. Thank you! I love using this as an outline for our days- my kids LOVE their activities we do each day... and most of the time, they have no idea they are learning. It's just fun. I love having the objectives each day. Thank you for all you do!!


Tips to Combine
The curricula are separate and distinct, but there are objectives that can be combined that ease both preparation and sit-down time.
I suggest that you combine:

Bible Symbol, Theme, or Character Trait
Bible Story and Activity
Bible Song
Verse
Books of the Bible (For 4 and 5 Year)
Book of the Week and Activity
Fine & Gross Motor Activities
Visual Perception (For 4 and 5 Year)
I suggest that you separate:
Academic Concepts (i.e. Letters, Numbers, Math)
Care and Manners
Information and Name
Writing
Use the Objectives Poster: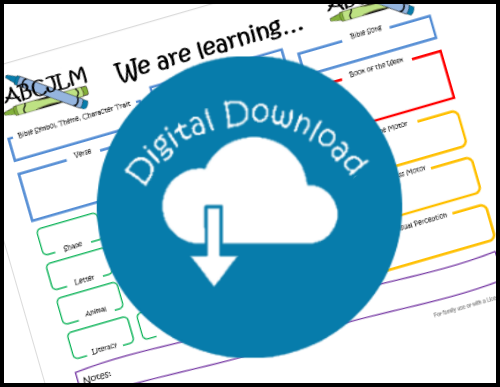 Purchase the "We are Learning..." poster as a guide to help you combine the five curricula objectives. When used alongside the 36 Week Scope and Sequences provided in the printed Curriculum Guides, you can quickly choose the objectives you desire to cover. Place combined objectives in the bold boxes and child-specific objectives in the thin boxes. Place the poster in a plastic cover or picture frame, then mark up the objectives with a dry erase marker to reuse the one poster as many times as you need.
Discover More on the Parenting to Impress Blog:
Using More than One Curriculum at a Time
image shared by monica