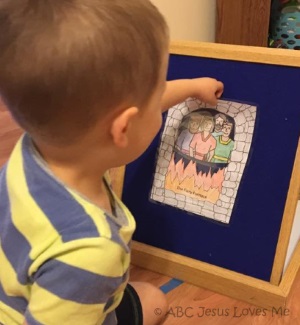 Bible Curriculum
Ages: 3 - 6 years old
Learning: Bible

Description: Coming soon are 52-week Bible Curricula perfect for your Sunday School, preschool, or home.

Lessons will contain such ideas as:
Bible scripts to tell the story to a small or large group of children
Active, age-appropriate activities
Snack options
Songs
Memory verses and songs
Crafts
Comprehension questions
Use: The entire ABCJLM site, ideas, and attachments are for the teaching of your child in an immediate family, home setting. Licenses are required for use with a child outside your legal guardianship. This includes all churches as well as nonprofit and for-profit businesses, daycares, and preschools. Click to learn more about ordering Licenses.
Subscribe to the ABCJLM Newsletter for updates.
image shared by lindsey