Our Terms and Conditions allow the online Lesson Plan and Worksheets to be used for immediate family, home use ONLY. Thank you for your honesty.


Items Needed:
Tactile Letters: X, x, Letters in last name

Books:
CD: Hide 'Em In Your Heart, Vol 1
Worksheets:
Activities:
Large ball or beach ball

Nature Poster (see below)

Cylinder container with lid

Cardstock

Fingerpaint
Objectives:
Character Trait: Peace
Definition: Being calm at appropriate times; still
Opposite: Holding grudges; jealous; fighting and in disagreement; angry
Big Thoughts for Little People: Letter Q

Bible Story: Cain & Abel
Objective: God will help me stay calm even when I am upset.
Scripture: Genesis 4
The New Bible in Pictures for Little Eyes: pg 22
Through the Bible Felt: Story #5

Comprehension Questions:
What were the names of the brothers in the story?
What were their parents' names?
What did Abel do?
What did Cain do?
What did God tell the boys to do?
Who obeyed God?
Instead of Cain creating peace with his brother, he was very angry. What happened?
When is it hard to have peace in your heart? (angry, someone hurt your feelings)
Verse: Romans 12:21 - Do not be overcome by evil, but overcome evil with good.
Steve Green – Hide 'Em In Your Heart, Vol 1 - #4

Bible Song: A-B-C-D-E-F-G - YouTube Video
(May also be sung to the tune of "Twinkle, Twinkle Little Star")
A-B-C-D-E-F-G,
Jesus died for you and me
H-I-J-K-L-M-N,
Jesus died for sinful men, AMEN! (shout Amen)
O-P-Q-R-S-T-U,
I believe God's word is true,
V-W,
God has promised you
X-Y-Z,
A home eternally.

Books of the Bible: I, II Corinthians
Math: Spatial - High, Low; Up, Down; Above, Below ; Near, Far

Letters: X, x
Criss, cross

Information: Last name – tracing tactile letters
Book of the Week:

Harry, the Dirty Dog by Gene Zion

Fine Motor Skill: Cutting
Gross Motor Skill: Bat the Ball
Visual Perception Skill: Roll-a-Picture Worksheets
Suggested Activities:
• Character Trait: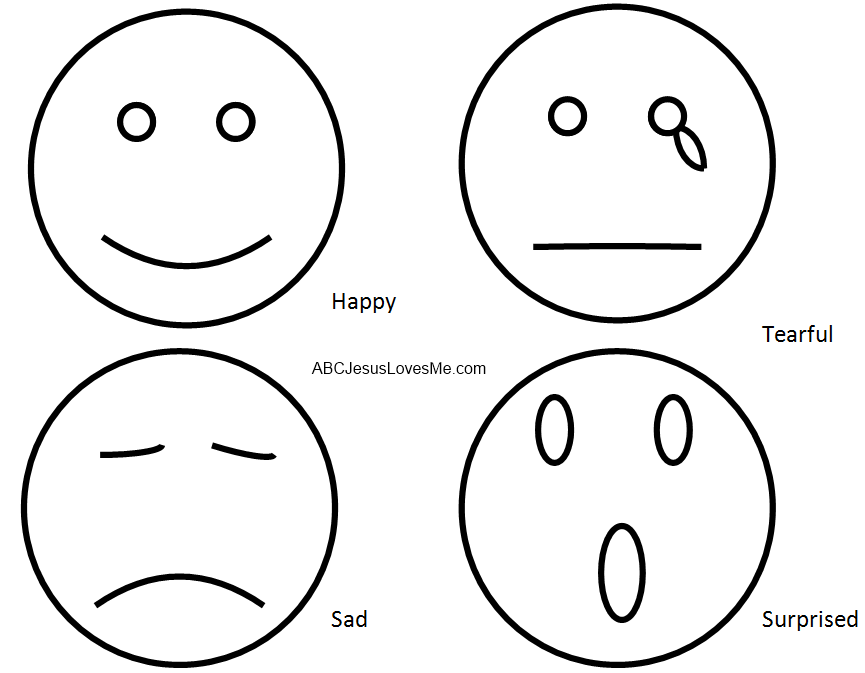 Many children struggle to understand facial expressions and emotions. Using the Teaching Emotions worksheets, help the child understand various emotions that children see, read about, and feel. Various ideas are listed on the Teaching Emotions page on the website. Incorporate this activity with the Bible story discussing:
- How did Abel feel when he presented his offering to God?
- How did Cain feel when he presented his offering to God?
- Cain was angry and sinned. How do you feel when you sin?
- If we ask, God will forgive us when we sin. How do you feel when God forgives you?

• Bible:
- Fingerpaint the Cain and Abel worksheet.
- If you have concerns about teaching this emotional story to children, please read these tips and story script.

- Use this story to discuss tithing. The main point behind tithing is that all we have is God's and not ours. He asks that we give back to Him through tithing with a happy heart.

- My Giving Bank: Make a bank out of a cylinder container. Cut a slit in the lid. Decorate and write, "I Can Give to God." Place coins and money in the bank to give to your church, missionaries, or other ministries.

• Letters & Numbers:
Weeks 5-9 focus on "angled-line letters." This week focus on letters Xx. Start by creating the characters using short and long craft sticks and move to writing the characters on the Angled Line Characters #1 worksheet.
• Information:
This week review the formation of each letter in the child's last name using tactile letters. Remember to use an uppercase for the first letter and lowercase for the rest of the letters. Lay the tactile letters in order so the child begins to think of the letters as a "word" instead of individual letters. If letters are doubled, you may need to make extra tactile letters.

• Math:
-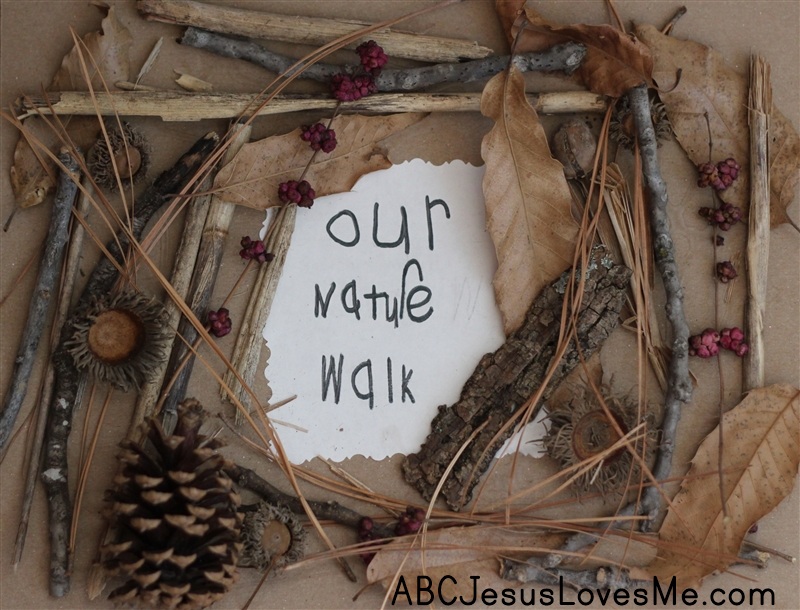 Walk around the neighborhood or park collecting different items from nature. Use spatial words as you find various items (e.g. the leaf up high, the red flower between the). Back at home, create a Nature Poster by gluing items on a piece of cardboard. Add the title "Our Nature Walk" on the poster. Allow to dry.

• Book of the Week:
-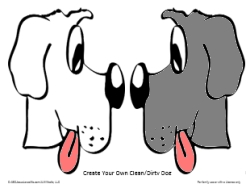 Color or paint one dog dirty and one clean on the Harry the Dirty Dog worksheet. Thank you, Dina, for sharing this with us.
• Fine Motor Skill: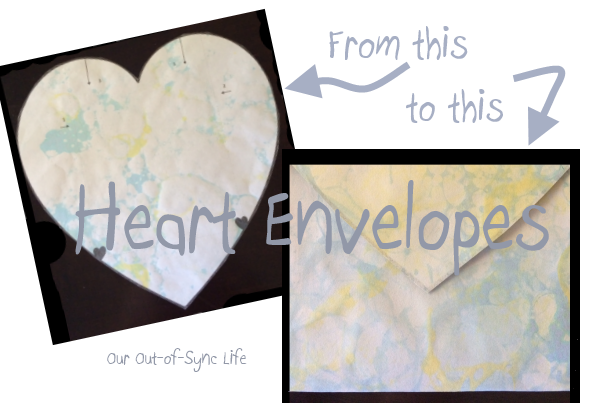 Cut and Create My Heart Envelope for God
Create an envelope from the Heart Envelope worksheet. Follow the directions on the pdf. Allow the child to fill the envelope with money to give to God during the church offering. Discuss how God asks us to give an offering to Him just like He asked Cain and Abel to. Click to see pictured instructions.

• Gross Motor Skill:


Have your child stand opposite you about seven feet apart. Before throwing a large, soft ball or beach ball toward your child, say "up", "down", "low", "high", or "catch." Depending on what you say, throw the ball in relationship to the child's body and have her bat the ball away with her hands folded together. If you say "catch", throw the ball toward the child and have her catch it. This requires another level of thinking. At first, have your child show you where the ball will be. As she improves, give her less time before the ball is thrown.
• Visual Perception Skill :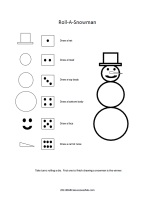 Play Roll-a-Picture games (Roll-a-You, Roll-a-House). Additional games are available in the ABCJLM Visual Perception Workbook.