I

i Printables:
Activity and Coloring Poster
Writing Worksheet
I

i Poster Ideas:
- Use a square sponge to make ice cubes and an igloo on the Ii Poster.

- Decorate the Ii Poster with pictures of various instruments or insects.

- Color with an ink pen.

- Painting with Ice - Print the Ii Poster on Watercolor Paper, color using watercolor pencils. Give your child an ice cube to rub it on top of the color sheet to create a blending effect (Idea from Storytime and More)
I

i Activities:
- Collect items for "My I Box" - Idea from My First Steps to Reading books

- Use sugar cubes to create an igloo.
I

i Computer Activities:
I

i Books:

My " I " Book
- by Jane Belk Moncure - Be sure to use the phonetic sound of the letter and not just the letter name when reading the book. When we come to a letter, I have my child read the phonetic sound of each letter.
The Little Red Caboose
- Focus on the "short i" sound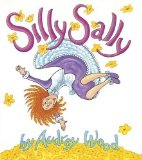 Silly Sally - Focus on the "short i" sound

Chicka Chicka Boom Boom - Focus on the "short i" sound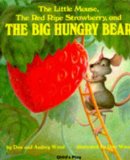 The Little Mouse, the Red Ripe Strawberry and the Big Hungry Bear - Any book using the word "little" or "big" to focus on the "short i" sound.

Ten Little Fish - Focus on the "short i" sound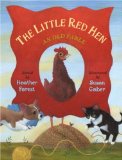 The Little Red Hen - Focus on the "short i" sound
I

i Snacks and Foods:
- Ice cream
- Ice