Nn Printables:
Activity and Coloring Poster
Writing Worksheet
Nn Poster Ideas: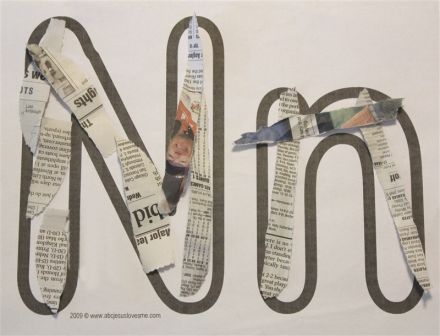 Newspaper:
- Tear thin strips of newspaper and glue on the Nn Poster.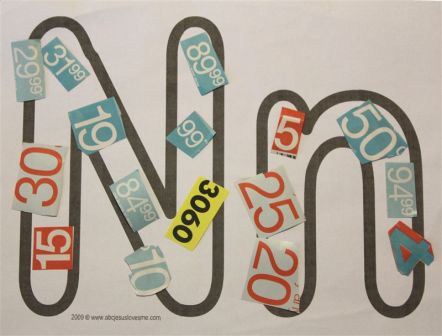 Numbers:

- Find numbers in magazines and newspaper ads. Cut out and glue on the Nn Poster.
Additional Nn Poster Ideas:
- Glue noodles on the Nn Poster.

- Cut up newspaper and glue onto the Nn Poster.

- Paint using the end of a nail.

- Using a crayon, draw a large little Nn on a piece of paper. Paint over letter and a surprise will appear.

- Paint on newspapers
Nn Activities:
- Use a magazine to cut out items that begin with the letter Nn. Glue the pictures on the Nn Poster.
- Collect items for "My N Box" - Idea from My First Steps to Reading books
Nn Computer Activities:
Nn Books:

My "N" Book
- by Jane Belk Moncure - Be sure to use the phonetic sound of the letter and not just the letter name when reading the book. When we come tN a letter, I have my child read the phonetic sound of each letter.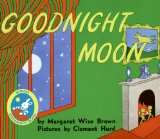 Goodnight Moon

That's Not My...

Old Hat New Hat