My husband and I were both products of the Whole-Language (look and say using context) reading approach. We do not want our children to have to follow our poor spelling and reading abilities. Thus you will find that all learning in the ABCJLM curriculum is geared with the phonological approach in mind. This approach recognizes that letters represent a sound. Once the basic sounds are learned, letters and sounds are combined to form words.
Below are the pronunciations to use for each letter when reading the My First Steps to Reading books by Jane Moncure.
| | | |
| --- | --- | --- |
| A /a/ apple | J /j/ Jesus | S /s/ sun |
| B /b/ boat | K /k/ King | T /t/ turtle |
| C /c/ Caleb | L /l/ light | U /u/ umbrella |
| D /d/ David | M /m/ Mary | V /v/ victory |
| E /e/ encourage | N /n/ Noah | W /w/ water |
| F /f/ family | O /o/ octopus | X /x/ x-ray |
| G /g/ God | P /p/ people | Y /y/ young |
| H /h/ heart | Q /q/ queen | Z /z/ zero |
| I /i/ infant | R /r/ run | |
Letter Rhymes and Songs:
ABCJLM Letter Rhymes - Rhymes that coordinates with the Bible story and letter of the week in the 3 Year Old Curriculum

Alphabet Letter/Sound/Word Song to the tune of "Twinkle, Twinkle, Little Star" by Little Giraffes.com
Great Phonetic Computer Games:
Starfall Alphabet and Phonetic Awareness Practice - Starfall is an amazing site. This is a wonderful supplement when learning letters.

Dog's Letter Pit - "What letter makes the ___ sound?" Choose the correct letter to spell short words.
Beginning Reader Books: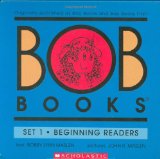 Bob Books - More ideas on reading.
Beginning Reader Phonic Rules and Rhymes:
When two vowels go walking, the first one does the talking.