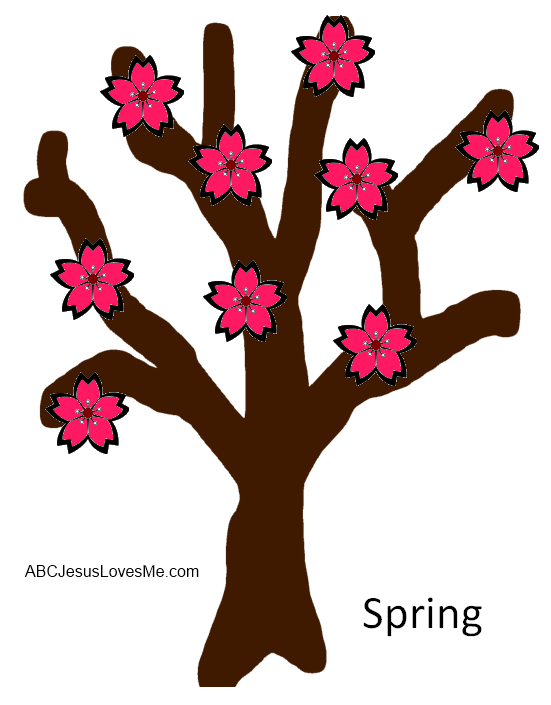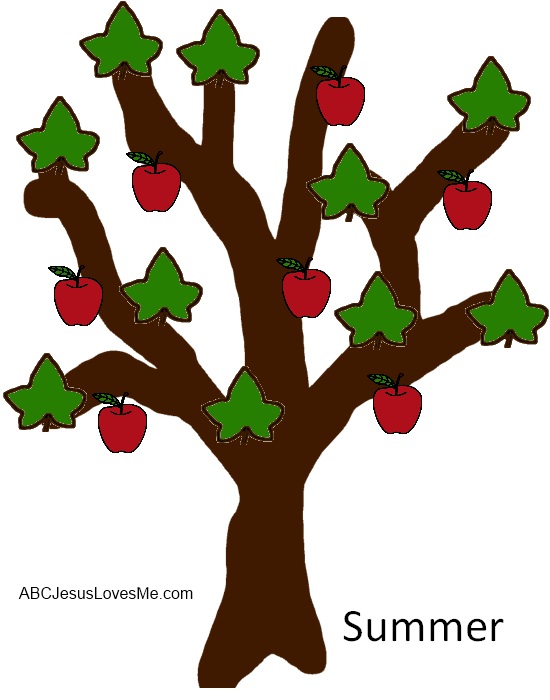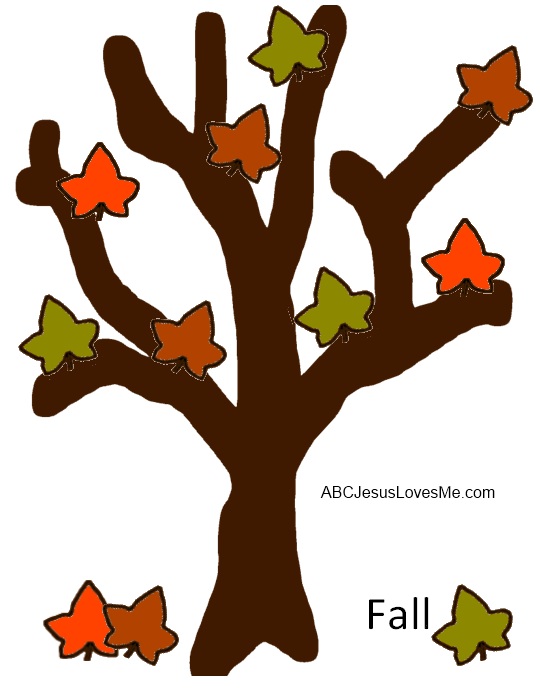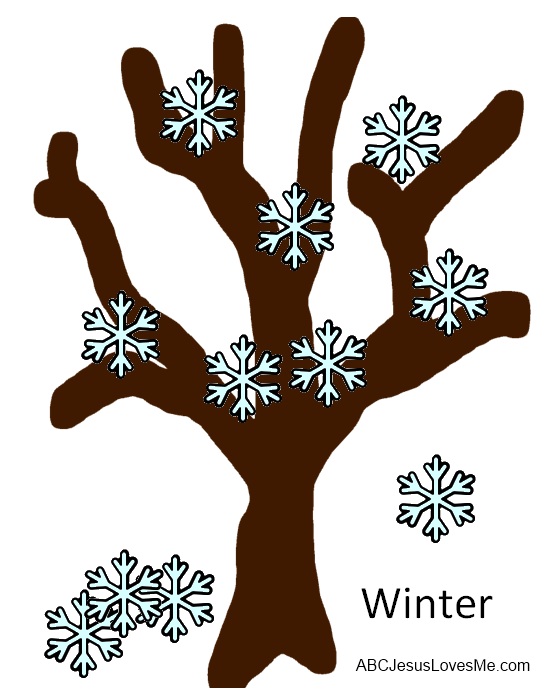 4 Year Curriculum Activity: Create a Four Seasons Wheel using the Four Seasons printables. Post the finished tree on a wall in a circle adding pictures around it that depict the season. Place the arrows moving between the seasons. Also add names or pictures of people whose birthday are in the season.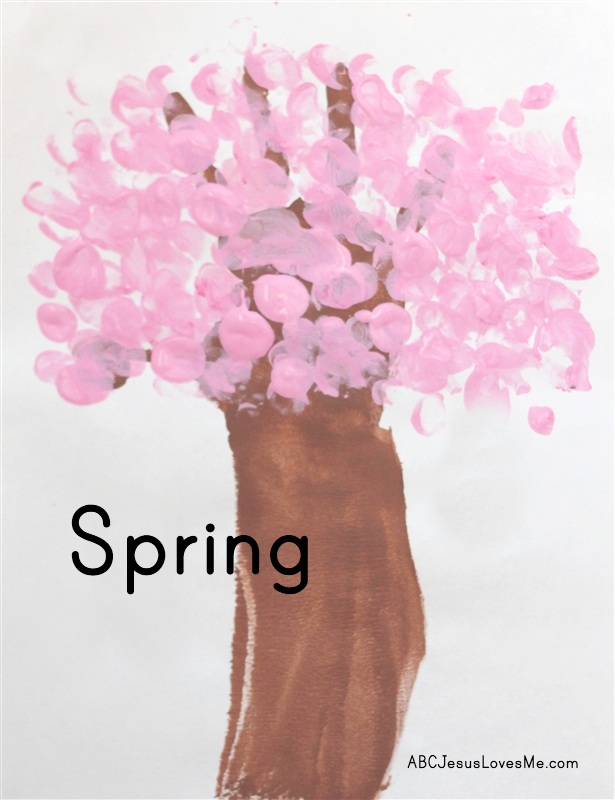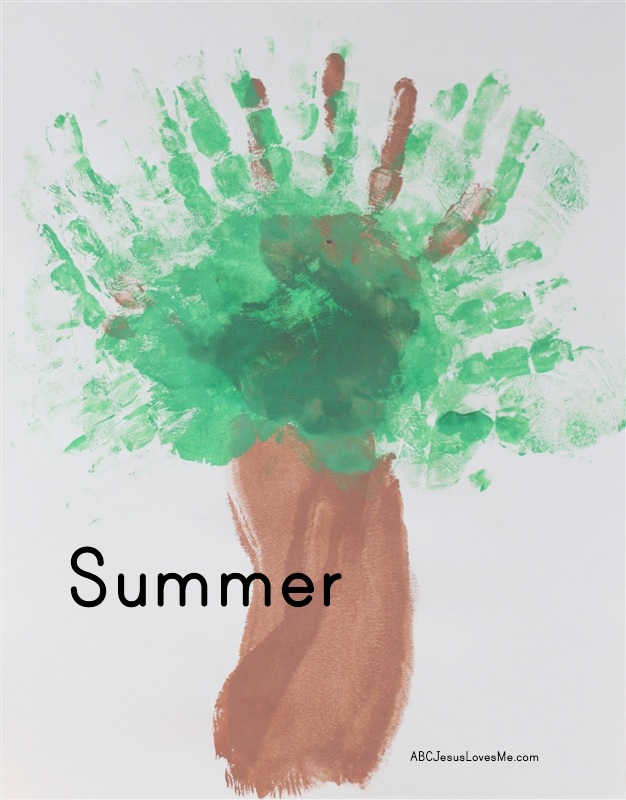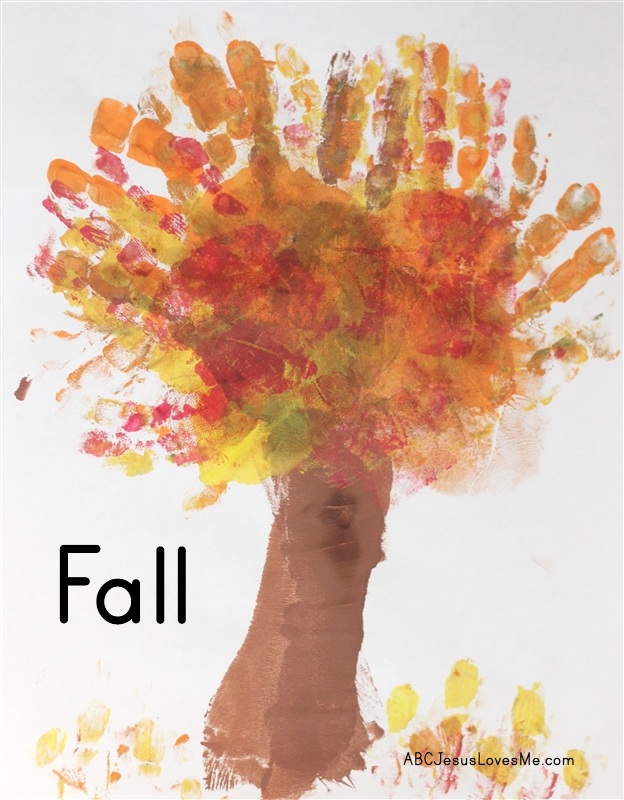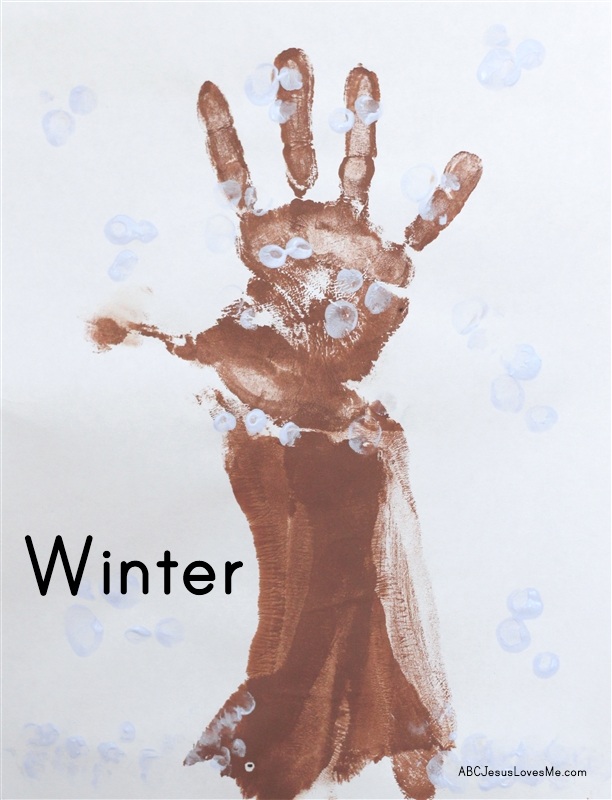 5 Year Curriculum Activity:
Tree - Paint the child's hand and arm brown. Press down on a piece of paper. Roll the arm a little to make the tree trunk bigger. Allow to dry. Can also draw around the child's arm and hand on brown paper and cut out.
Spring - Dip a fingertip into pink paint and press on the paper
Summer - Paint the hand green and press on the paper
Fall - Paint the hand orange and press. Paint the hand yellow and press. Paint the hand red and press.
Winter - Dip a fingertip into white paint mixed with a small amount of blue and press on the paper.
Spring:
Months – March, April, May
Holidays – Easter, Mother's Day, family birthdays
Weather – Cool, rain
Clothing – Jackets, long sleeve, jeans
Plants – Trees and plants begin to bud, grass turns green, plant garden and new flowers
Animals – Baby animals are born
Activities – Flying kites


K is for Kite: God's Springtime Alphabet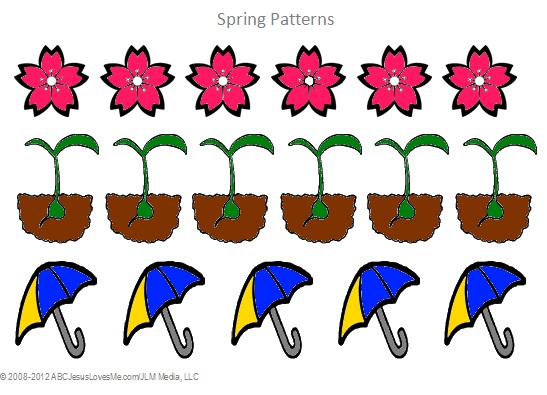 Spring Patterns - Create patterns using the Spring Images.
Summer:
Months – June, July, August
Holidays – Father's Day, July 4th, family birthdays
Weather – Warm, storms, sunny
Clothing – Shorts, t-shirts, sandals
Plants – Growth, new fruit and vegetables
Activities – Swim, picnics


F Is for Fireflies: God's Summertime Alphabet
Fall:
Months – September, October, November
Holidays – Halloween, Thanksgiving, family birthdays
Weather - Cool
Clothing – Jackets, long sleeve, jeans
Plants The trees' leaves turn colors and fall off, harvest apples
Animals – Migrate, collect food, hibernate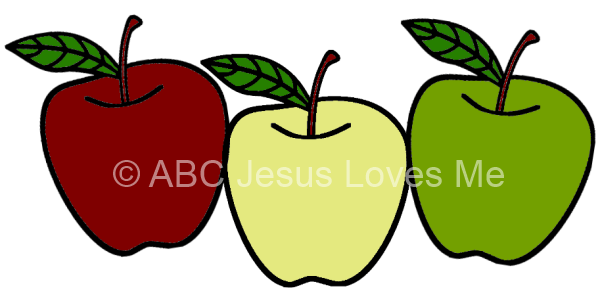 Paint Fall Apples - Take a field trip to the grocery store or an apple orcherd and discuss the different colors of apples. Compare and contrast the tastes.
Elmo Gets Dressed for Fall - Help Elmo dress for Fall

Fall Coloring Page
P Is for Pumpkin: God's Harvest Alphabet
Winter:
Months – December, January, February
Holidays – Christmas, New Years, Valentine's Day, Family Birthdays
Weather – Cold, snow, ice
Clothing – Winter coats, gloves, hats, sweaters
Plants – Trees are without leaves, plants are brown
Activities – Sledding, caroling, snowball fights
S Is for Snowman: God's Wintertime Alphabet
For All Seasons:
-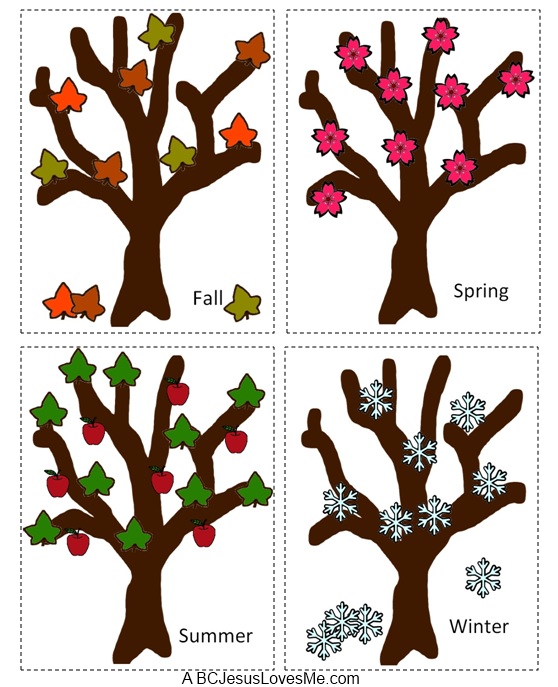 Cut Apart Seasons Printable - Have the child cut on the dotted line and place in order the season trees.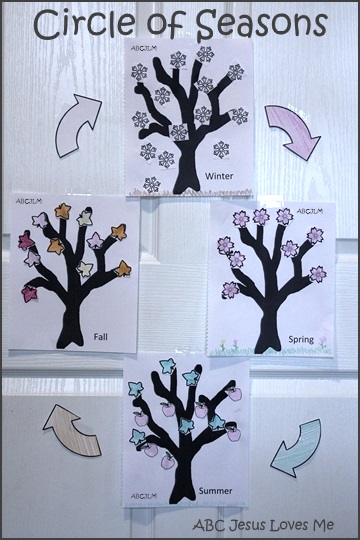 Create a Circle of Seasons using printables in the 4 Year Curriculum (Weeks 18, 20)

- Look through family scrapbooks and discuss the changes in clothing, grass, trees, and activities as the seasons change

-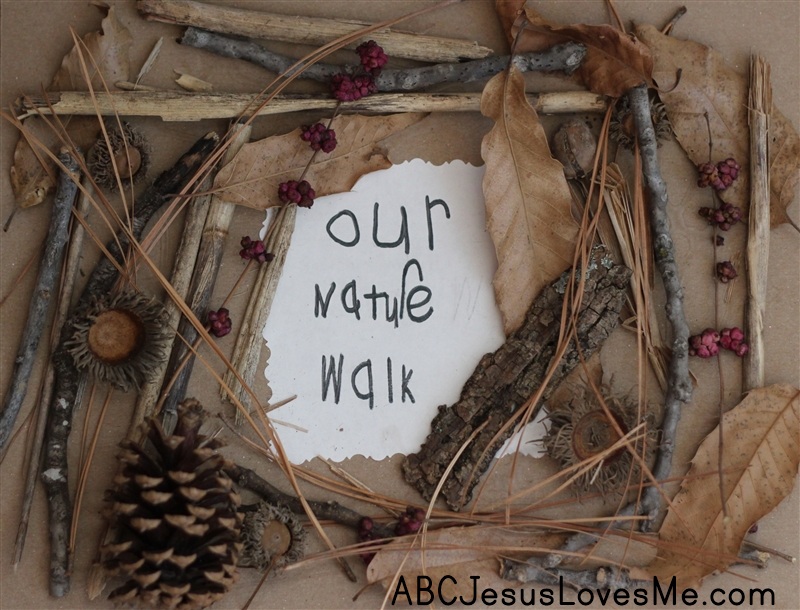 Make a Nature Poster - Walk around the neighborhood or park collecting different items from nature. Back at home, create a poster and glue items on. Add the title "Our Nature Walk" on the poster. Allow to dry.
Online Ideas:
- Free Online Computer Games
Zoe & Seasons - mow, rake, shovel, water
Zoe's Silly Seasons - find everything wrong in the pictures

- Calendar Activity - Here is an activity that would be a great start to each day to reinforce numbers, days of the week, and months of the year.