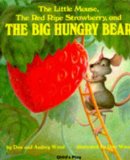 The Little Mouse, the Red Ripe Strawberry and the Big Hungry Bear
-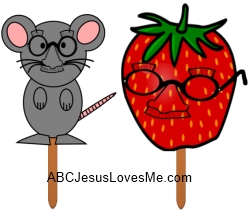 Make puppets of the mouse and strawberry from the book. Color the Hungry Bear printable and glue to craft sticks. (Thank you to Connie for this idea.)

- Focus on the /r/ words in this book. After the initial readings, ask your child to listen for /r/ words. Over exaggerate these words when reading.

- Eat strawberries. Make strawberry pie or strawberry shortcake.
- Before turning the page, ask your child to guess what is going to happen. Don't take "I don't know" for an answer.