Conference Registration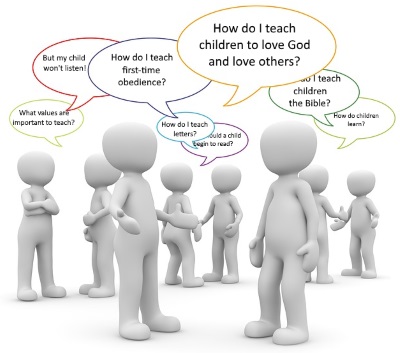 Register Now:
May 31-June 2 in Coralville, Iowa - Click to Register
Heidi has been invited to be a speaker at the Iowa NICHE Conference. She will be speaking on:
Using Teachable Moments to Guide Your Children
Teaching the Little Ones in Your Care
Flourishing in Motherhood (Being Intentional with Your Day)
An ABCJLM booth will also be available in the Exhibit Hall. Please stop by to introduce yourself and ask questions. ABCJLM curricula and workbooks, and the Be Intentional Planner will be available to purchase at a discounted rate.
Save the Dates - Registration Soon:
August 10-11th near Dallas, Texas
September 21-22 in Northwest Arkansas
Testimonials:
See what others have said about attending an ABCJLM inservice:
"Clear presentation delivered in step-by-step format. My Saturday was well spent with Heidi."
"It was AMAZING!"
"Heidi was wonderful in every aspect that she taught."

Wow oh wow! Heidi put on a fantastic conference! Full of practical tools that you can immediately implement into your home. Heidi's presentation of her well-researched material was clear and organized. ... I was lucky enough to attend the conference with my husband and gosh what a blessing that was to our family. We attended the "Parenting to Impress" on Friday night and what a wealth of information!! You will learn so much about parenting no matter how old your kids are. She has useful tools for you to use in your home today! We also attended the Saturday "Teaching with Intention" conference on [teaching]. Great ideas on how to create a day of learning and fun through play. If you get a chance, you must attend one of Heidi's Conferences! Thank you Heidi for blessing our home and family.
In anonymous evaluations, 100% of attendees desire to attend another training and suggest conferences led by Heidi!
Interested in Hosting?
If you are interested in hosting, please contact me. heidi (at) ABCJesusLovesMe (dot) com