Our Terms and Conditions allow the online Lesson Plan and Worksheets to be used for immediate family, home use ONLY. Thank you for your honesty.


Items Needed:
Worksheets: Jesus Loves...
Books: How Do Dinosaurs Count to Ten?, Old Hat New Hat, Clifford the Big Red Dog
Activity: Fingerpaint, Memory Obstacle Course, puzzle or flashcards of colors and shapes, sponge, cotton balls, paint
Objectives:
Bible Theme: Jesus Loves Me
Lessons: Jesus Rides on a Donkey, Jesus is Risen
Verse: Matthew 28:6 - He is risen as He said.
Bible Song: O How I Love Jesus, Praise Him, He is Risen
Poems: Right Hand, Left Hand; Hot Cross Buns
Colors: Red, Blue, Yellow, Green, Purple, Brown, Black, White, Orange
Letters : A-Z
Numbers: 1-9
Shapes: Circle, Line, Square, Triangle, Star, Rectangle, Heart, Diamond
Information: First, Middle, and Last Name; Parents' Names; Siblings' Names; Home Town
Self-Care: Help set and clear the table

Fine Motor Skill: Fingerpaint
Gross Motor Skill: Memory Obstacle Course
Suggested Activities:
•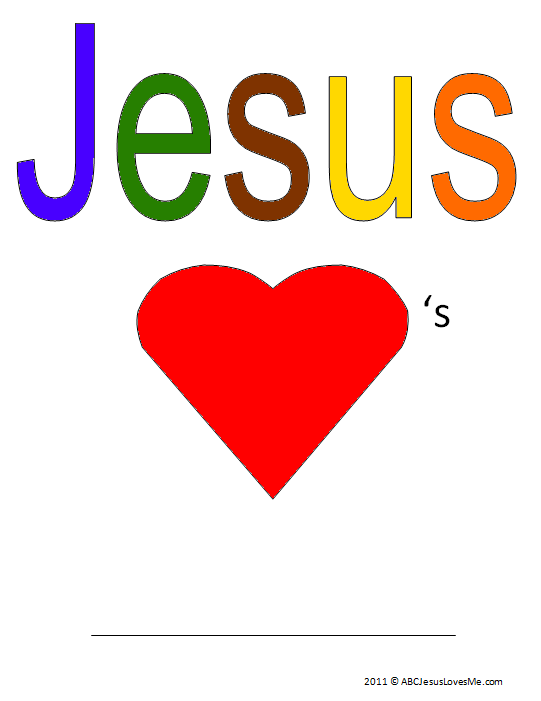 This week finishes the "Jesus Loves Me" book. Add to the "Jesus Loves ___ worksheet the child's name on the line. Sponge paint the heart. Staple or bind all of the pages together to form a book. Review the Bible stories as you look through the finished book.

• Review all objectives and books covered in the past weeks, and complete any activities that you were unable to finish.
• Fine Motor Skills: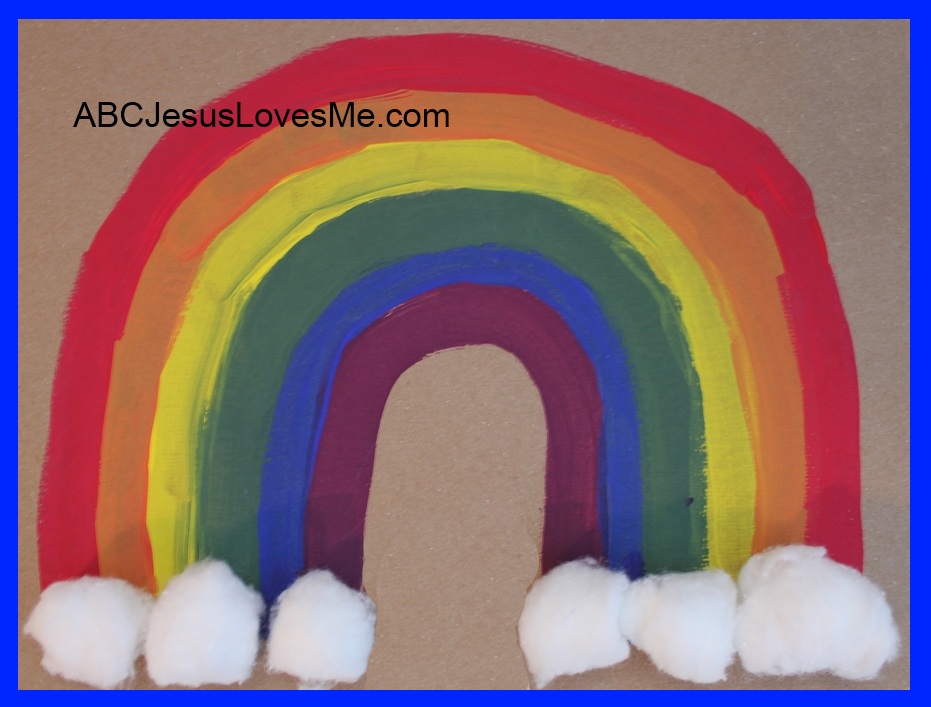 On a vertical surface, fingerpaint your own rainbow creating purple, blue, green, yellow, orange, and red arches. Add white cotton balls.

• Gross Motor Skills:
Create a Memory Obstacle Course using a puzzle or flashcards to work on shapes and colors.