Further Learning with Blocks
Whether using wooden, foam, or Duplo Lego blocks, the learning from play is almost endless. Check out these ideas.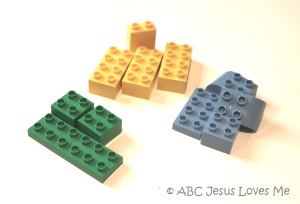 Sort the blocks by color, shape, or both color and shape.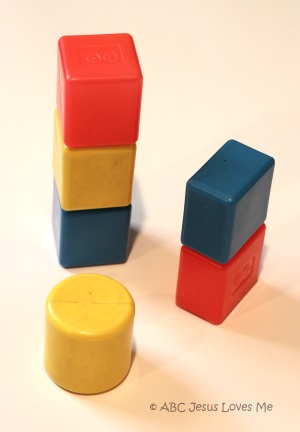 Stacking or Building - See who can build the tallest tower or roll a dice to determine how tall to build a tower.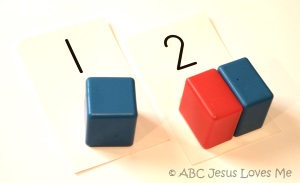 Numbers - Tell the child a number or show on a flashcard and then have the child lay out or stack that many blocks.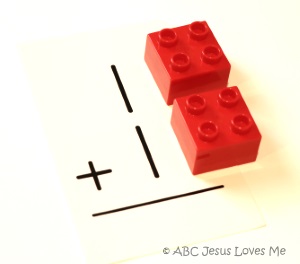 Addition or Subtraction - Use blocks as manipulative for basic math.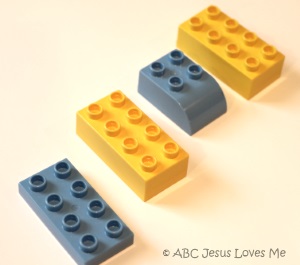 Patterns by Color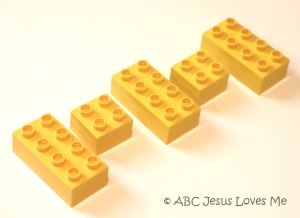 Patterns by Size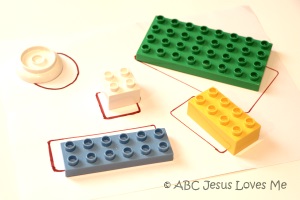 Match - Draw around the blocks on paper. Have the child match a block to the correct shape.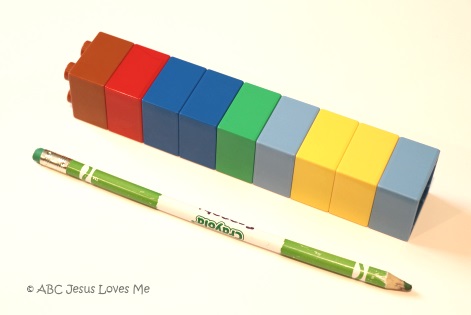 Measure with Blocks - The pencil is 9 blocks tall.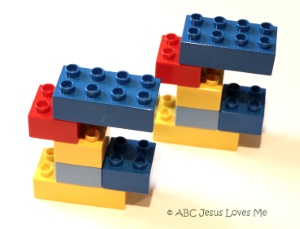 Build what I Build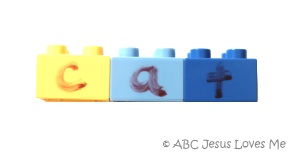 CVC Words - Write letters on the side of plastic blocks with a dry erase marker. If the child is ready, have the child form CVC (Consonant/Vowel/Consonant) words.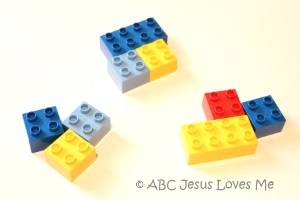 Go Fish with Blocks - Lay a group of blocks in front of each of the players. First person asks for a certain color of block. If the next person has that block, he gives it to the player. Then the turn moves to the next person. For added difficulty, add a draw pile and match blocks as in the card game.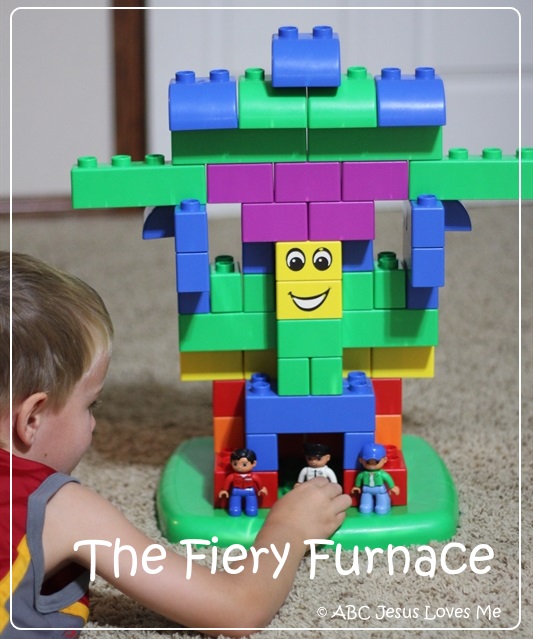 Recreate - Take a picture of your child's block or Lego creation. Later ask the child to recreate his creation using the image.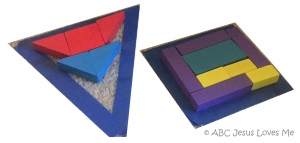 Fill in the Shape - With painter's tape, draw a shape. Instruct the child to fill in the shape with blocks. In reverse, have the child build a large shape, tape around it, and remove the blocks for the child to see the shape. (Thank you to Natalie for this image.)