Rr Printables:
Activity and Coloring Poster
Writing Worksheet
Rr Poster Ideas: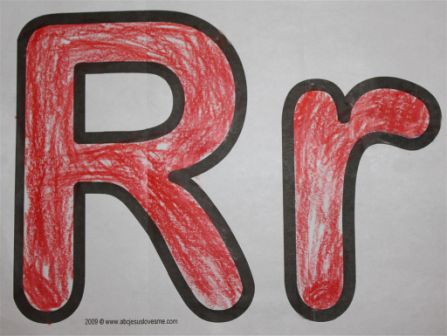 Red:
- Paint, stamp, or color the poster red.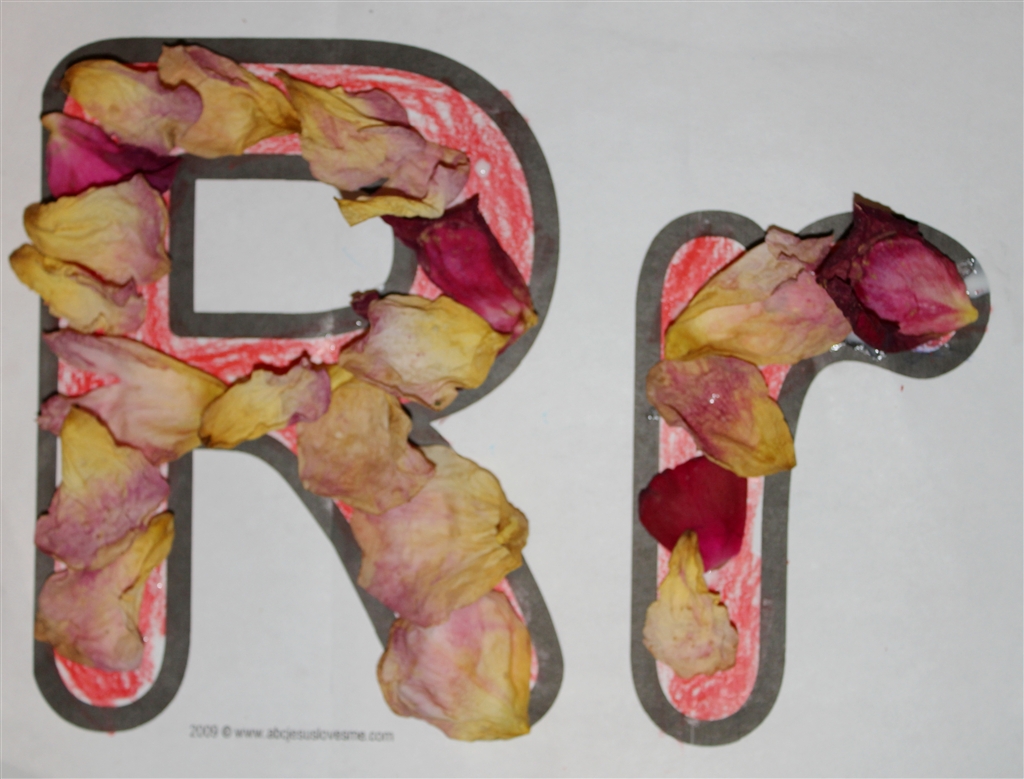 Roses:
- Glue rose petals on the poster.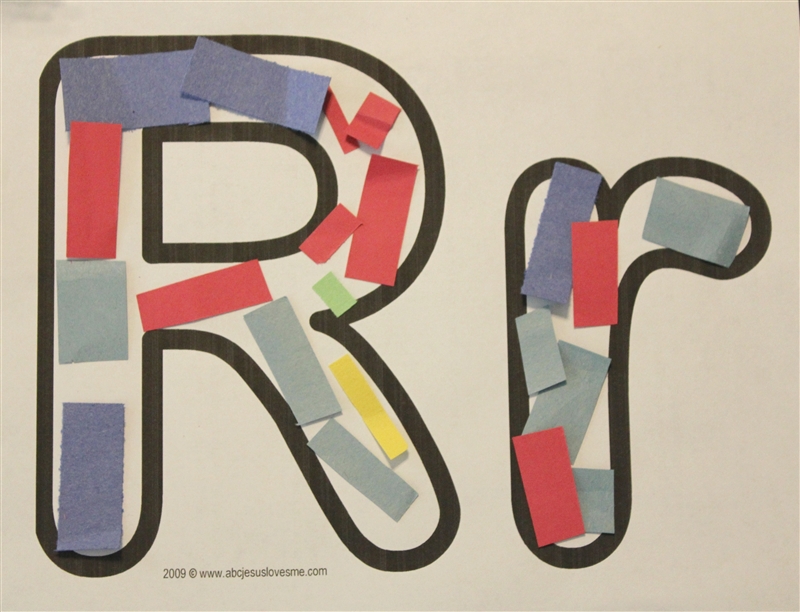 Rectangles:
- Glue rectangles on the Rr Poster.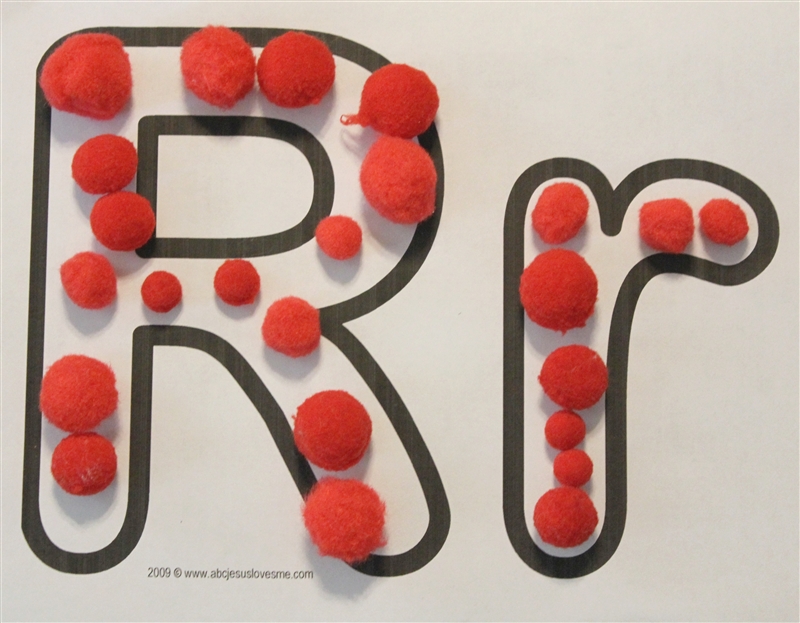 Red Pom Poms:

- Glue on red pom poms. If you have an assortment of pom pom colors, the activity of picking out only the red pom poms becomes a great fine motor and visual perception/sorting activity.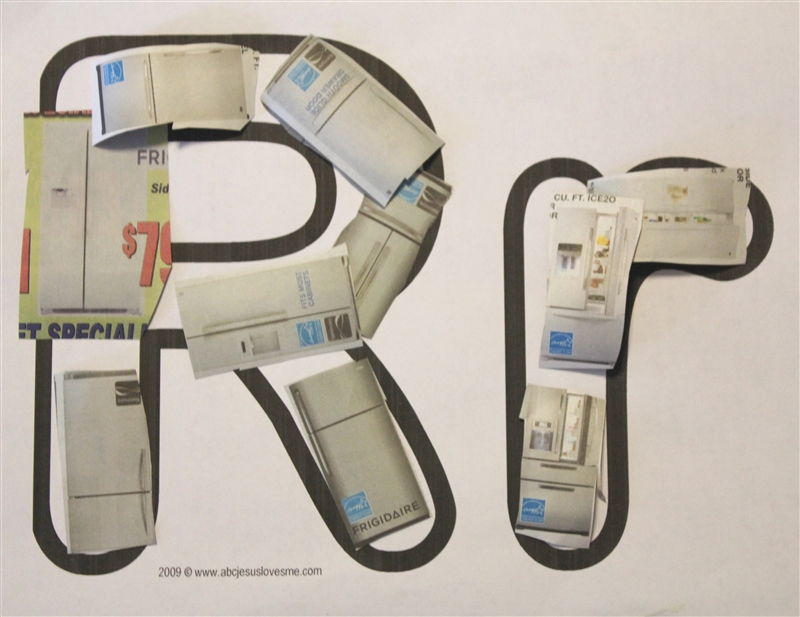 Refrigerator:

- Find pictures of refrigerators in the newspaper ads. Cut and glue the pictures on the Rr Poster.
Additional Rr Poster Ideas:
-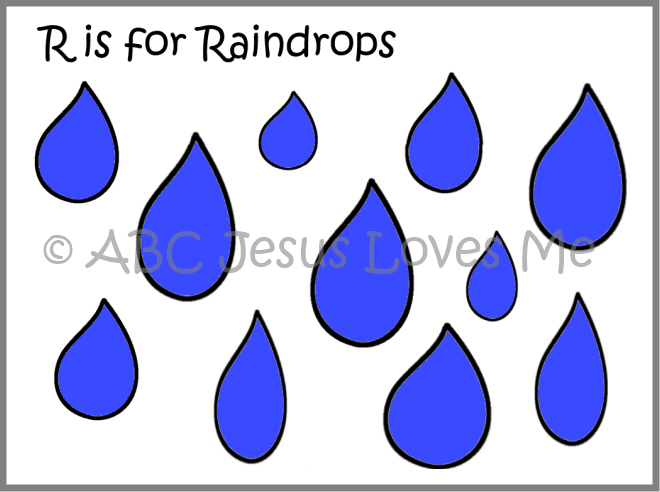 Print the Raindrops printable and glue the shapes onto the Rr Poster.

- Decorate with ribbon, rice, or rocks.

- Create rainbows (See several ideas on Noah's Ark )

- Rip red paper
Rr Activities:
- Paint rocks
Rr Computer Activities:
Rr Books:

My "R" Book
- by Jane Belk Moncure - Be sure to use the phonetic sound of the letter and not the letter name when reading the book. When we come to a letter, I have my child read the phonetic sound of each letter.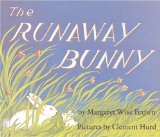 The Runaway Bunny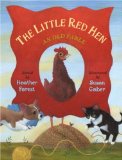 The Little Red Hen
The Runaway Pumpkin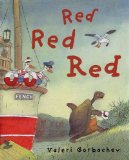 Red Red Red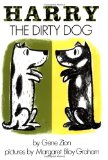 Harry, the Dirty Dog - The /r/ sound in the middle of a word.
Little Rabbit's Loose Tooth
Rr Snacks and Foods:
- Rice (add red food coloring to make it red rice)
- Rice Crispies or rice crispy bars
- Red grapes or apples, raisins, raspberries