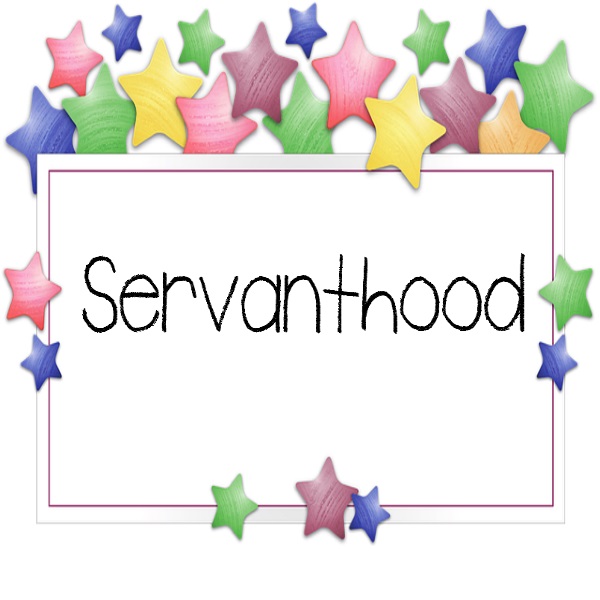 Book and Videos that Teach Servanthood:
- View:

Veggie Tales - Are You My Neighbor?

- Read: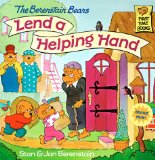 The Berenstain Bears Lend a Helping Hand

- Read: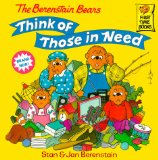 The Berenstain Bears Think of Those in Need
Servanthood Activities:
- Jesus is King and yet He still served. Discuss a servant's heart.
-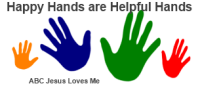 Happy Hands are Helping Hands ( Author unknown )
Discuss with your child what it means to be a happy helper and ways he/she can help others. Trace each family member's hand on a piece of poster board. Add the title "Happy Hands are Helping Hands." Place the poster in a prominent place in your home. Each time a family member does something to help someone, place a happy face sticker on the poster.
- Giving: With your child, make cookies or bread to give to a neighbor or friend. Have your child take it to the door and give it away. This is an excellent way to demonstrate to your child the concept of showing goodness to others.
- Who Serves You? - Discuss who serves you and send thank you cards to that person expressing thankfulness for their servant's heart.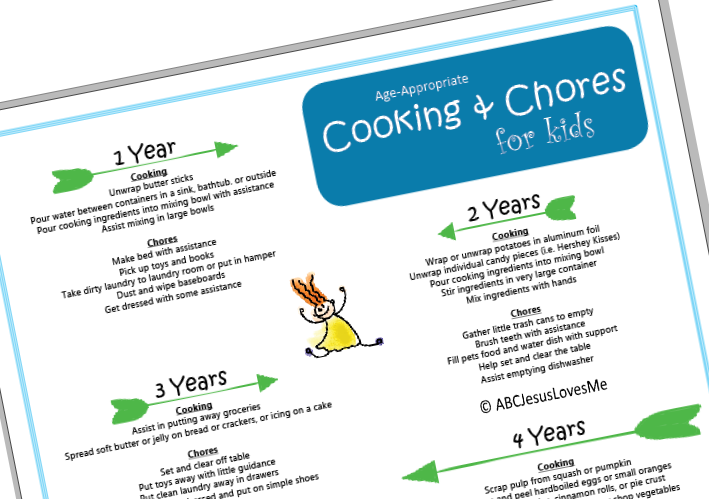 Download Age-Appropriate Cooking and Chore List
Our Out-of-Sync Life Blog Posts on Servanthood:
How to Give Your Child the Gift of Work
Money Management and Behavior System for Preschoolers