Mazes are wonderful worksheets to help a child improve visual perception, fine motor skills, and tracking abilities.
Along with fine and gross motor activities, each Lesson Plan in the 4 and 5 Year Curriculum contains Visual Perception Activities. One such activity is Mazes. Teach the child to keep the pencil from hitting the lines while working the mazes.
-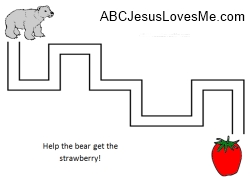 From the book The Little Mouse, the Red Ripe Strawberry and the Big Hungry Bear, help the bear reach the strawberry by doing the Hungry Bear Maze.
-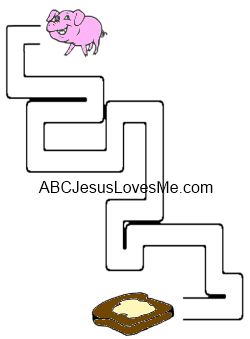 Help Mercy Watson
find his toast in a maze.
Additional worksheets are available by link in the Lesson Plans or by purchase in the Visual Perception Workbook or Curriculum Workbook.