image shared by marie
If your child is hates to color or write and is struggling to hold a pencil or write letters and numbers, there is a good chance that he or she is lacking in fine motor skills. Fine motor skills are those activities that allow you to better do things such as writing and manipulating small objects.
Puzzles
-
Start with large peg puzzles. The large knobs allow the child to gain more control over their finger movement.

-
Puzzles are also great for helping a child recognize shapes. Shape learning is a prerequisite to learning letters and numbers.
Playdough
-
Purchase or make your own.
-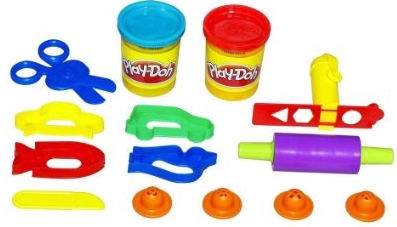 Add some scissors, rolling pins,
and extra equipment such as rollers and cookie cutters.
Cutting
-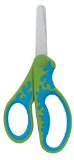 Using Children's Safety Scissors, teach the child how to correctly cut.
- Cut playdoh or clay.
- Cut up old magazines and junk mail. This process will make a mess but can easily be cleaned up with a broom and dustpan. Sometimes learning is messy!!
- Practice cutting different shapes
- Help the child draw around their hand and let them cut it out
Glue and Paste
- Cotton balls, paper, tissue, wax paper
Threading & Beading
- Buy some beads to thread or use some colored pasta and string. This activity requires a lot of control and a steady hand.

-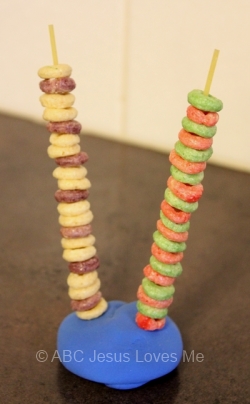 Create patterns by beading with Primary Lacing Beads or by threading fruit loops onto spaghetti pieces stuck vertically into play dough .

-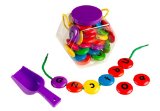 Lacing Beads
& ABC Lacing Beads - Combine the alphabet with fine motor skills.
Paper Dolls
- Free Paper Doll Printables @ Activity Village

Painting
Draw with
Fingerpaint
or shaving cream - over a written letter or number. Read
more
...
- Alternate between large, stubby brushes and smaller, finer brushes. The smaller the brush is, the more control needed over the little hand.
- Paint with cotton swabs (q-tips). This affords some really fine work and allows them to develop their pincer grip needed for learning how to write
- Fingerpaint
-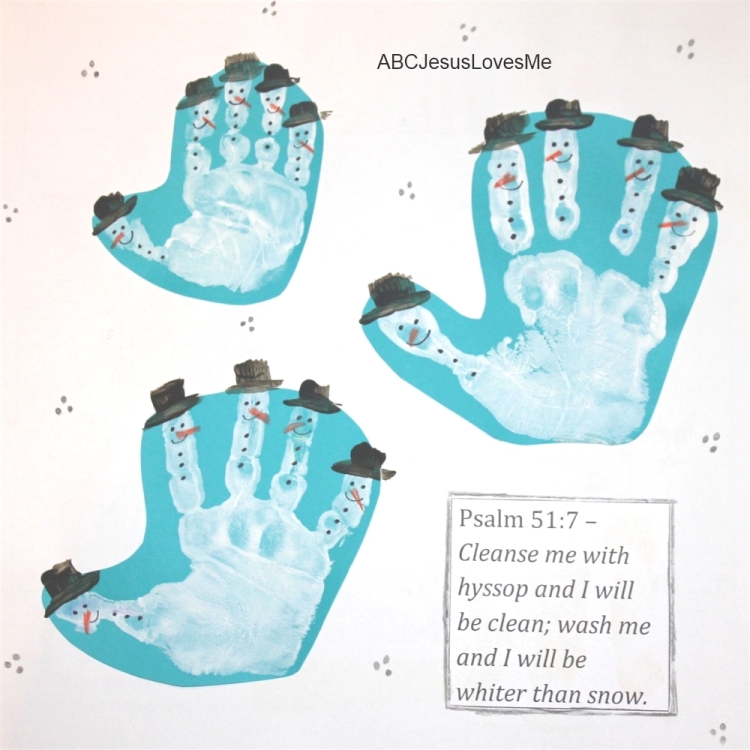 Create a
Handprint and Footprint Calendar
Blocks
-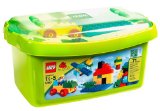 Start with larger blocks like Duplo Legos
and move toward the smaller variety.
Games
- Board games with pieces and parts to pick up and move are ideal for developing fine motor coordination.

-
Jenga
is a strategy game using fine motor skills that particularly focuses on the pincher grip, which is used in writing.

-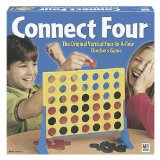 Connect Four or Battleship
- Allow your child to create patterns and count the disc and pegs
Water
-
Our kids love to play with squirt bottles. Fun during bath time or to help in cleaning!
- Pour water between containers.
- Squeeze a sponge full of water.
Drawing & Writing
- Children learn to draw by copying. Start with lines and progress to simple shapes.

-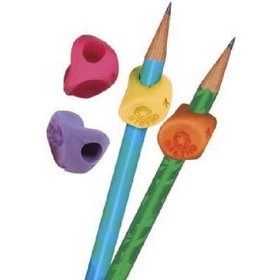 Use a Stetro Grip to help with holding a pencil correctly

- Dot-to-Dot worksheets help in pencil control

- Play "Draw What I Draw" – have your child draw what you draw and then reverse. Keep shapes very simple.

- Give your child different shaped objects to draw around. You can also make these out of cardboard.

- Highlights Puzzle Buzz
- filled with puzzles and activities of all kinds
Bubbles
- Blow bubbles outside and have your child try and catch or pop the bubbles. For more difficulty, have your child try and catch a bubble on a bubble wand.

- Blow bubbles during bathtub, in the tub. It keeps all of the sticky mess in the tub and is a delight for the little ones! Thanks , Rhonda .
Construction
- Provide the child with several nuts and bolts to put together. Using golf tees, allow the child to hammer them into Styrofoam.