Thanksgiving Activities
•

Week 12 in the 5 Year Curriculum covers Gratefulness. Use activities in this week to celebrate Thanksgiving in your home.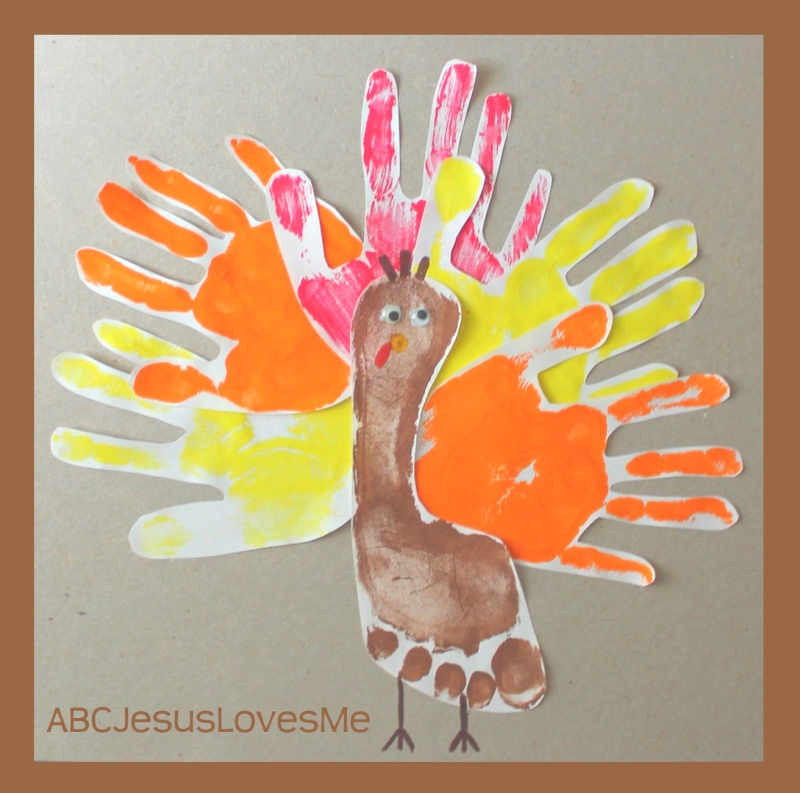 Turkey Hand and Foot Print - Make one foot print and at least five handprints. Cut out and glue to a piece of paper. Add eyes, a nose, and feet to the turkey.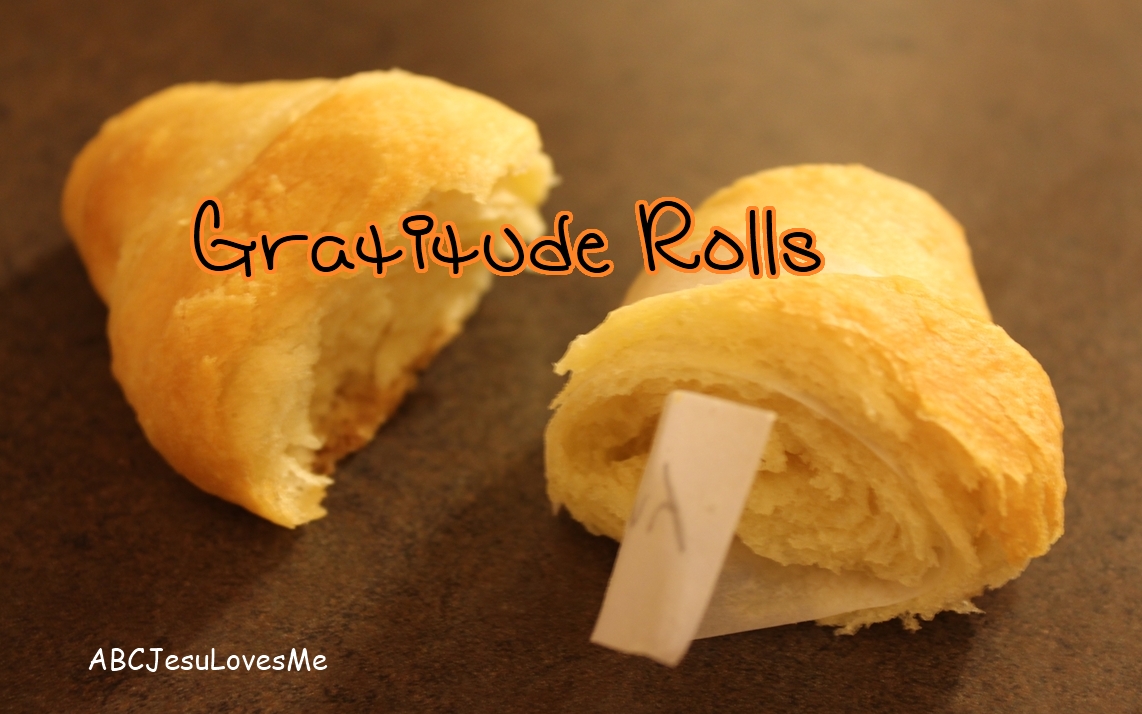 Gratitude Rolls (Original Source Unknown)
Grab a couple of cans of crescent rolls. If you have the time and enjoy baking, make up a batch of butter horn rolls. (For best results use a higher-fat-content roll so the thankful stripes don't stick.) Cut stripes of paper that are approximately 1/2" x 3". With a pencil write something that you are thankful for.
Roll the crescent rolls into triangle shapes. Place one thankful strip into each roll. Loosely wrap the roll into crescent shape. (Tightly rolling will make the paper stick. Some sources suggested smearing butter on the strips.) Bake according to directions.
There will be less sticking if the rolls have cooled prior to breaking them open. Also, when we used a pen, the ink bled onto the rolls. A pencil did not.
Thanksgiving Song
Thank You, Lord (Traditional)

Thank You, Lord, for saving my soul
Thank You, Lord, for making me whole
Thank You, Lord, for giving to me
Thy great salvation so rich and free
Additional Thanksgiving Ideas
For additional ideas check out the ABCJLM Thanksgiving Ideas page.