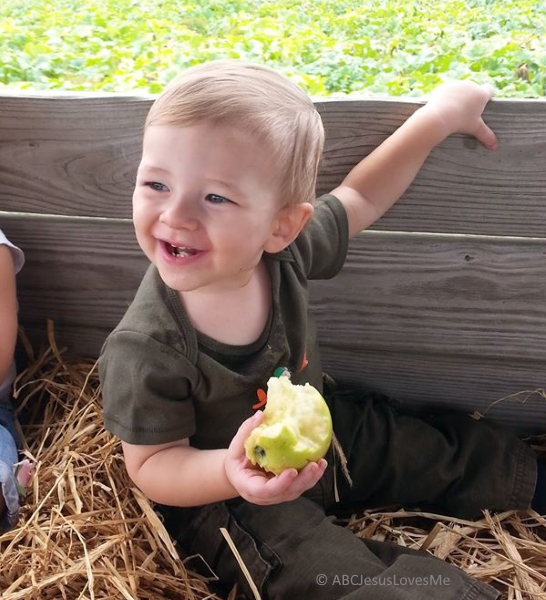 image shared by jessica
Ideas to help you develop a heart of gratitude in your family or classroom.
Our Terms and Conditions allow the following ideas and worksheets to be used for immediate family, home use or with a current ABCJLM License ONLY. Thank you for your honesty.
Activities
Weekly activities to help build an attitude of thanksgiving. The Workbook centers around memorizing Psalm 100 using a storyboard and actions. Weekly crafts, songs, and activities support the learning. Beginning in Week 3, a Thanksgiving Tree is created to develop an ongoing list of praises. Free for family Our Out-of-Sync Life blog and ABCJLM Newsletter subscribers, or purchase here.


Attitude of Gratitude

Print the Attitude of Gratitude poster (one for each child or person in the family). Hold a family meeting and discuss with your child(ren) what it means to have an attitude of gratitude. Give each child an "Attitude of Gratitude" poster and have the child write his name on the dotted line on the poster. Explain that every time he expresses something that shows a grateful heart and spirit he will be allowed to place a sticker on the chart. At the end of the month, reward each child with something special to show how important it is to you that he is learning to have a grateful heart.

Basket of Thanks

Prepare a " Baskets of Thanks " containing goodies for people whom you are thankful. Include a note of thanks.

Football Lacing Card

Print the Lacing Football printable on cardstock. Color and cut out the football. Punch holes for the child to lace. Thank you to Amy for sharing this idea.

Thanksgiving Table Cloth

Using the same table cloth each year and permanent fabric markers, invite your family to write or draw something they are thankful for that year. Be sure to date the writing for future reference.
Giving Thanks
Kernels of Thanks

Each year before our Thanksgiving meal we read a story from Family Life Today called Thanksgiving: A Time to Remember by Barbara Rainey. It is a story of the Pilgrims' faithfulness and biblical thankfulness. The book contains both large and small print words. Depending on the age of your children or the amount of time available, you can choose to read the large print for the whole story, or read everything and get more details. Following the book reading, each person is given six pieces of corn. Circling around the table each person says one item that he or she is thankful for and then places one of the kernels of corn in a mug that we pass around. This process continues until all six pieces of corn are gone. (Each person shares six items of thanksgiving but this number may be lowered depending on the age and number of participants.) Thank you to Nicole for sharing this idea.

Name Thanks

Put everyone's name in a bowl and place it on the table. Instruct each person to draw a name from the bowl and say one reason that he/she is thankful for that person.

Original Source Unknown

Gratitude Rolls

Grab a couple of cans of crescent rolls. If you have the time and enjoy baking, make up a batch of butter horn rolls. (For best results use a higher-fat-content roll so the thankful stripes don't stick.) Cut stripes of paper that are approximately 1/2" x 3". With a pencil write or draw a picture of something that you are thankful for.

Roll the crescent rolls into triangle shapes. Place one thankful strip into each roll. Loosely wrap the roll into crescent shape. (Tightly rolling will make the paper stick. Some sources suggested smearing butter on the strips.) Bake according to directions. Allow to cool before breaking open. More tips...

Thankful Four

Print enough Number 4 Posters to give one to each person attending your Thanksgiving dinner. Write "I'm Thankful" on each number four. Write down what each person is thankful for. Have the child decorate and cut out the four. Idea adapted from FamilyFun Magazine

Letters of Thanksgiving


On the dining room table place a basket of magnetic refrigerator letters for the kiddos to pick a letter at meal time and tell you one thing they are thankful for that begins with that letter. Write the ideas down to create an alphabetized list.

Thanksgiving Tree

On a wall, door, or a bulletin board create a tree. Cut leaves to add to the tree. Each evening encourage each person to write one thing that they are thankful for and add it to the tree. Printables included in the Thanksgiving Activity Workbook.

Thanksgiving Paper Chain

Add to a paper chain each evening by encouraging those in your family to write one thing that they are thankful for on each chain. See how long of chain you can create! For younger children, premake the chain and have the child tear off a link each day. May also write on a leaf and chain to create leaf garland. Thank you Lori for this toddler tailored idea!




Turkey of Praise

On the wall, door, or a bulletin board create the body of a turkey. Cut feathers to add to the body. Each evening encourage each person to write one thing that they are thankful for and add it to the turkey.

I am Thankful For...

Create a collage of items in which you are thankful. Draw or cut out pictures of the items and add the title "I am thankful for."
Books & Computer
| | |
| --- | --- |
| | This book contains an example of creating and performing a Thanksgiving play. |
| | by Nancy Skarmeas |
| | Precious book by P.K. Hallinan to use as a kick off to the Thanksgiving season. |
| | |
| | A fun little computer activity on Starfall.com |
Crafts
Create a turkey from feathers, toilet paper roll, and construction paper. Write what the child is thankful for on the feathers.

Thanksgiving Napkin Rings

Create napkin rings to add to the Thanksgiving meal. Print the Napkin Ring printable. Cut apart. For several uses, glue to toilet paper rolls cut to size and place around a rolled napkin. Or, tape around a rolled napkin. Each printable will make six different designs. Thank you to Amy for creating this printable.

This is a fun idea to let family and friends know that you are thankful for them. See directions and images shared by Olga on our blog.

Hand Turkey

Drawing around a child's hand or dipping it into paint. Add eyes and a mouth to the "thumb".

Add this poem (Original Source Unknown) :
Dear ________________,
This isn't just a turkey,
As anyone can see.
I made it with my hand,
That is a part of me.
It comes with lots of love
Especially to say,
I hope you have a very happy
Thanksgiving Day!

"Give Thanks" Apron

Decorate an apron with handprints to give as a gift.

Turkey Hand and Foot Print

Make one foot print and at least five handprints. Cut out and glue to a piece of paper. Add eyes, a nose, and feet to the turkey.

Use the November page as a Thanksgiving craft.

Turkey of Praise Across the Globe

Cut out several feathers and mail to family members. Include instructions for them to write what they are thankful for and mail back to you. Adding a turkey body, collect all of the feathers and assemble together. This is a great activity for those who are unable to get together with family for Thanksgiving. Idea from Cindy at FamilyFun.com

Handprint Trees

Handprint Tree




Thanksgiving or Fall Headbands

Heat a Hot Glue Gun and have fun decorating your headband with the fall leaves, craft jewels, and fun fall fabric scraps. Thank you to Amy for sharing this idea.
Recipes
Acorns

Idea based upon SixintheSuburbsBlog

Hershey Kiss, chocolate chips, and a Nutter-Butter (use Ritz Bitz or mini Nilla Wafers if allergic to peanuts) are all that you need. We made these acorns for Little Man's Thanksgiving Feast at church. The older kids were able to help quite a bit while Little Man unwrapped the Hershey kisses.

Melt 1/2 cup chocolate chips in the microwave for 10 second intervals, stirring between each set. Unwrap the Hershey kisses. Lightly dip the kiss into the melted chocolate and then set on the Nutter-Butter or Nilla Wafer. Let sit to firm up. Then dip a mini chocolate chip into the chocolate and set on top.

Hints:
- The kisses will begin to melt in your hand very quickly so don't over handle.
- As we made the acorns, we placed them in a container that was sitting on two ice packs. This helped the acorns set up faster.
- Use only enough melted chocolate to make the pieces stick together. Otherwise the chocolate oozes out.

Pilgrim Hat Cookies

Ingredients:
Vanilla frosting
Yellow food coloring
32 miniature peanut butter cups (unwrapped)
32 fudge-striped cookies
32 pieces orange mini Chiclets gum or orange tic-tac

Directions:
In a small bowl, combine frosting and enough food coloring to make the frosting yellow.
Dip the top (wide part) of the peanut butter cup in yellow frosting.
Center the peanut butter cup on the cookie forming a pilgrim hat. Add a buckle using frosting and a piece of Chiclets gum or a tic-tac.
Repeat with the remaining peanut butter cups and cookies.

Make Turkey Cupcakes out of marshmallows, candy corn, frosting and licorice.

Turkey Handprint Cookies

Using a handprint cookie cutter or trace around a hand, decorate the sugar cookie like a turkey.

Turkey Cookies

Ingredients:
Sugar cookies
Chocolate frosting
Candy corn pieces
Mini M&M's
Orange frosting

Directions:
Bake sugar cookies according to directions.
Pipe chocolate frosting on outer edge of half of the cookie.
Arrange candy corn pieces on frosting with points pointing toward the center of the cookie.
Pipe orange frosting to create turkey feet and face.
Place M&M's on frosting for eyes.
Songs
Five Little Pilgrims


Based on song from Group Publishing, Inc./ Children's Ministry Magazine)
Tune: Five Little Ducks

Five little pilgrims sailing in a boat (hold up 5 fingers)
Over the sea and water they float (make wave motions with hands).
One little pilgrim said, "I see land!" (hold up one finger, then hold other hand
above eyes as if searching).
It's America, so grand (fold hands and bow head as if to pray).

Continue to repeat this song, subtracting the number of pilgrims as you go until there are no pilgrims left.

If You're Thankful and You Know It

Traditional

If you're thankful and you know it clap your hands (clap, clap) (Repeat 2x)
If you're thankful and you know it then your life will really show it
If you're thankful and you know it clap your hands (clap, clap)

Optional verse:
…stomp your feet…
…say amen…
…do all three…


Praise Him, Praise Him

Traditional

Praise Him, praise Him,
All you little children,
God is love, God is love.
Praise Him, praise Him,
All you little children,
God is love, God is love.

Add optional verses:
Love Him...
Thank Him...
Know Him...
Serve Him...
Crown Him...

He's Got the Whole World

Traditional

He's got the whole world in His hands (3x)
The whole world in His hands

Create your own verses:
He's got our family...
He's got the mountains and the rivers...
He's got the fish and the birds...


God is So Good

Traditional

God is so good
God is so good
God is so good
He's so good to me

Optional verses (make up your own):
God cares for me...
God answers prayers...
I love Him so...


Thank You, Lord

Traditional

Thank You, Lord, for saving my soul
Thank You, Lord, for making me whole
Thank You, Lord, for giving to me
Thy great salvation so rich and free
Bibles Verses and Printables
According to Wikipedia, the Pilgrims sighted land on November 9, 1620. "The passengers who had endured miserable conditions for about sixty-five days were led by William Brewster in Psalm 100 as a prayer of thanksgiving." What better way to begin your Thanksgiving celebration than reciting this Psalm together as a family. Make the goal of memorizing these five verses for the month of November. Thank you Ashley for sharing this idea.

Psalm 100

Shout for joy to the Lord (hands at mouth as if shouting)
all the earth (fist, with other hand pull "plant" out of top of fist)
Worship the Lord (praise hands)
with gladness (point to smile)
Come before Him with joyful songs (wave come)

Know that the Lord is God (point to brain)
It is He who made us (point up)
and we are His (thumb to self)
we are his people, the sheep of His pasture (walking two fingers up other arm)

Enter His gates with thanksgiving (open hands as if opening a gate)
and His courts with praise (praise hands).
Give thanks to Him (sign thanks)
and praise His name (praise hands)
For the Lord is GOOD! (thumbs up)
and His love endures forever (hands on heart)
His faithfulness continues through all generations (rotate hands as if saying "on and on and on")

The LORD is my strength and my shield;
My heart trusts in Him, and I am helped;
Therefore my heart exults, And with my song I shall thank Him.

Let us come before Him with thanksgiving.

Or, print a coloring sheet shared by Amy.

I will praise God's name in song and glorify Him with thanksgiving.

Or, print a coloring sheet shared by Amy.

Give thanks to the Lord, for He is good; His love endures forever.

Or print a coloring sheet shared by Amy.

Let them give thanks to the LORD for his unfailing love and his wonderful deeds for men.

Psalm 107:22

Let them sacrifice thank offerings and tell of His works with songs of joy.

Psalm 95: 1-3

Come, let us sing for joy to the Lord;
let us shout aloud to the Rock of our salvation.
Let us come before him with thanksgiving
and extol him with music and song.
For the Lord is the great God,
the great King above all gods.



Praise the Lord give thanks to the Lord, for He is good.

Or print a coloring sheet shared by Amy.




You are my God and I will give thanks to You. (NASB).

Or print a coloring sheet shared by Amy.




1 Chronicles 16:8

Oh give thanks to the LORD, call upon His name; Make known His deeds among the peoples.

1 Chronicles 16:34

O give thanks to the LORD, for He is good; For His loving kindness is everlasting.

In everything give thanks; for this is God's will for you in Christ Jesus.

Or print a coloring sheet shared by Amy.
This page may contain affiliate links. Please read our disclosure policy.