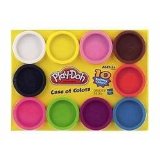 * Play Doh or Play Dough - While there are many options to purchase Play Doh, I feel the easiest to use is homemade play dough.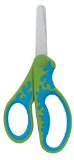 Children's Safety Scissors - Child should have safety scissor that fit their little hands. Click to learn how to teach the child to correctly use scissors.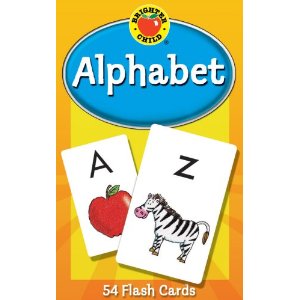 Flashcards - While flashcards have gotten a bad rap in the last few years, there are a lot of fun learning opportunities to teach children shapes, colors, and letters using a homemade or purchased set. Ideas included in the Complete Preschool Curriculum.

Tactile Letters & Numbers - Used weekly in the 3 and 4 Year Curriculum to teach children the formation of letters and numbers without the require fine motor skills to hold a pencil. Click to create your own tactile letters and numbers.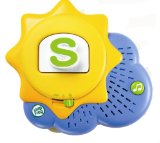 LeapFrog Fridge Phonics® Magnetic Set
- While this toy is no longer used in the Curriculum, my children enjoyed playing with these. I loves the phonetic learning it provided. Comes with Uppercase letters, with Lowercase Letters Expansion Pack
available as well.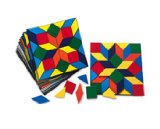 Parquetry Block Super Set, Pattern Blocks and Boards, or Pattern Blocks
- These blocks and boards are used in the Visual Perception Activities of the 4 and 5 Year Curricula.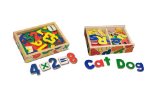 Wooden Magnetic Number and Letter Set can be used to build words, work on letter names and phonetic sounds, and play games like fishing.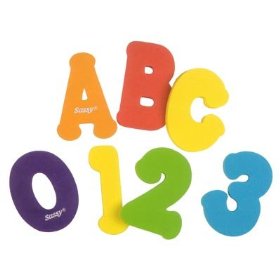 Bath Letter & Numbers - Bath time is a wonderful time to extend learning.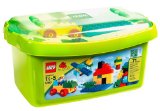 Duplo Legos
- The larger Legos are best for toddler and early preschool age children to develop fine motor, gross motor, visual perception, and creativity.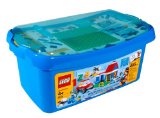 Legos - The smaller Legos provide more versatility than Duplo Legos and are better for ages 4 and up.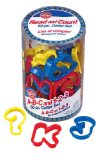 A-B-C and 1-2-3 Cutter Set
- These are fun to make cookies, play with play dough, or trace. Learn more about play dough fun.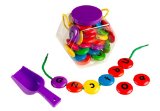 Lacing Beads
& ABC Lacing Beads - Lacing provides fine motor building and academic fun. Learn more about lacing.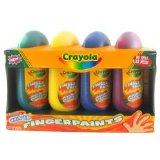 Fingerpaint is a wonderful sensory and fine motor activity with so much learning potential. This craft supply is used in all of the Preschool Curricula.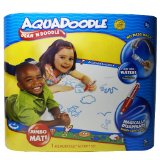 Aquadoodle
or Magna Doodle
provide a child the opportunity to write and draw without fear of writing where they shouldn't.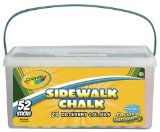 Sidewalk Chalk takes learning outside!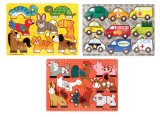 Peg Puzzle provide an easy-to-hold knob for tiny fingers to learn how to put puzzles together.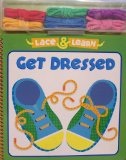 Lacing cards are available in a plethora of themes. Match the lacing cards with other learning objectives to further the learning. (For example: ABC Lacing Cards)
Learn more about lacing.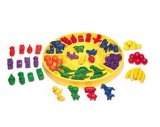 Beginning Sorting Set - Use for the sorting activities in the ABCJLM Curriculum.

This page may contain affiliate links. Please read our disclosure policy.