Circle Worksheets:
Circle Poster Circle Dotted Line Poster
Triangle and Circle Poster Triangle and Circle Dotted Line Poster
Square and Circle Poster Square and Circle Dotted Line Poster
Star and Circle Poster Star and Circle Dotted Line Poster
Circle Songs:
• The Circle Song
(Tune: Up on the Housetop)
Circle, circle big and round (make big circles in the air as you sing)
Where they end can not be found
Tires, balls, the earth, and sun
Making circles is so much fun.
• God's Love is Like a Circle (Original Source Unknown)
Tune: Marine Corp's Hymn, Stand Up Stand Up for Jesus, or Puff the Magic Dragon
God's love is like a circle,
A circle big and round.
For when you see a circle
No ending can be found.
And so the love of Jesus
Goes on eternally,
Forever and forever
I know that God loves me.

Circle Activities:
- Make "snakes" with playdough to form long lines. Join the ends to make a circle.

-
Using a triangle as the cone, make a multi-dipped icecream with circles.

-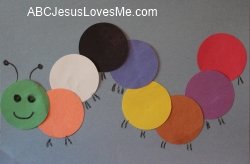 Create a caterpillar with circles. Add legs and antennas.

- Make a stop light with three circles - red, yellow, and green.

- Glue round pasta on a piece of paper. Paint the pasta or dye it before gluing.

- Make pizza. Roll a biscuit and top with pizza sauce and your favorite toppings.

-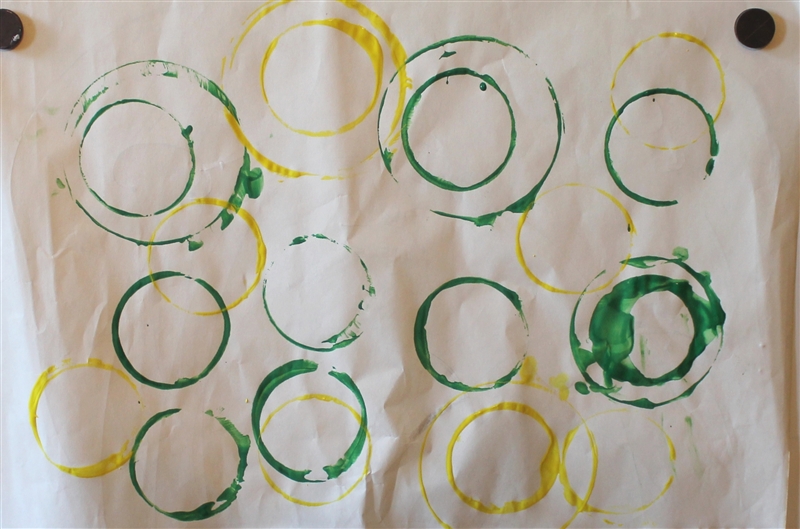 Paint with Circular lids
Gather various sized circular lids. Dip the edge of the lids into paint and stamp onto a piece of paper.

-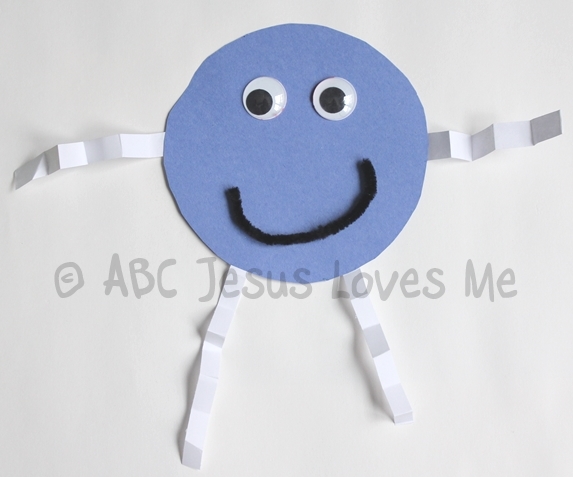 Shape Family - Circle Buddy
Add to your Shape Family by creating a Circle Buddy. Cut a large circle out of construction paper. Accordion-fold long, thin pieces of paper to form legs and arms. Glue to the shape. Add a face with a circle shape for the eyes and nose. May also add shoes, hands, hair, or other accessories.

- Look for circles in traffic signs. Discuss the colors as well.
Circle Books:

Wheels on the Bus
Circle Snacks and Foods:
- Oreos, M&M's, donut
- Ritz Crackers
- Slices: Orange, banana, hard boiled eggs, tomato
- English muffins, pancakes
- Cheerios, fruit loops
- Pizza, pepperoni
- Round pasta