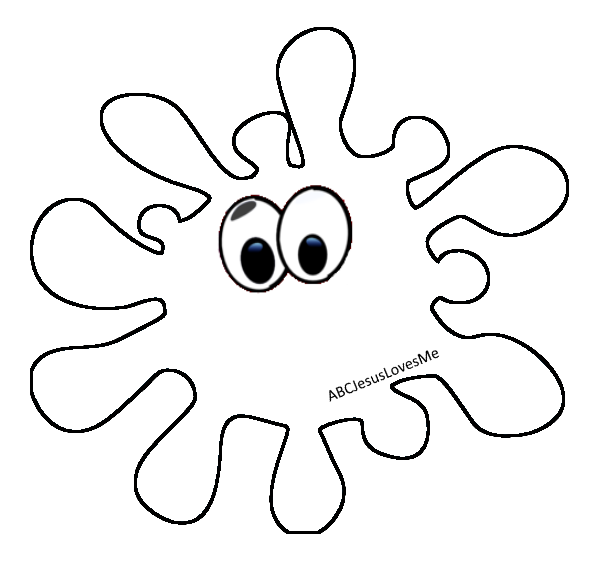 Learning colors is often considered one of the first academic tasks that a child discovers. Below are activities and ideas to help the child learn the color white.
White Posters:
Be sure to print on colored paper for the white to show up
Click to print: White Clouds
White Fence
White House
White Angel
White Lightning
White Snowman
White Activities:
- Print the Ww Poster on colored paper and paint it white .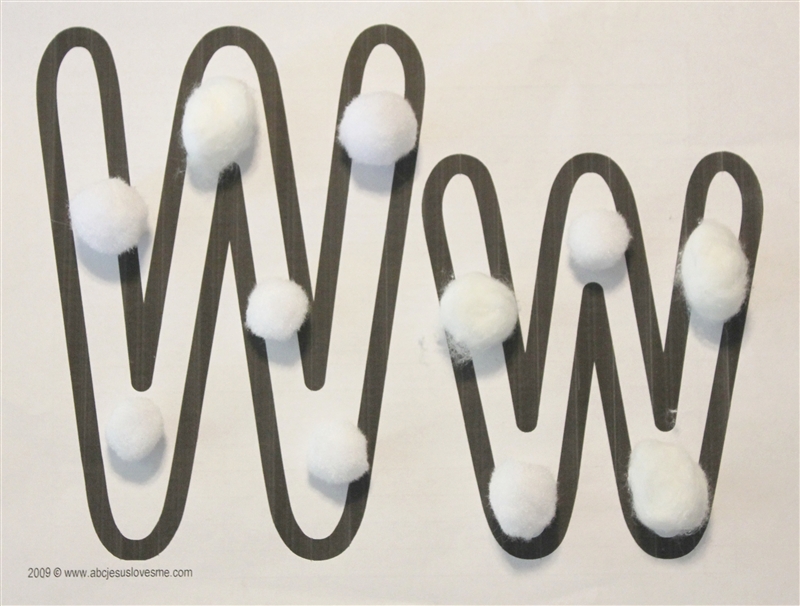 - Glue white pom poms or cotton balls to the Ww Poster . If you have an assortment of pom pom colors, the activity of picking out only the white pom poms becomes a great fine motor and visual perception/sorting activity.
White Color Song:

- White Song (Author Unknown)
Tune: Skip to My Lou
White, white is dynamite (or bites at night)
White, white is dynamite
White, white is dynamite
Oh you silly colors.
Books on White:
My White Book - The "My Color Books" each contain a title, a place for the child to declare authorship (write their name), four sentences and pictures to match, and the words "The End." All of the sentences follow the "A/An/The ______ is _______." The pictures guide the child in reading the book. The books are created so that you can print them front and back and have six total pages per book. These books are specifically used at the end of the 4 Year Curriculum. Be sure to print the My White Book on colored paper.
White Snacks and Foods:
- Marshmallows
- Hard-boiled eggs
- Milk
- White chocolate chips, sugar cookies
- White bread
- Potatoes
- Sugar