Blind Bartimaeus Bible Story
Objective: Jesus gives me strength to keep going even though I want to give up.

Scripture: Mark 10:46-52
The New Bible in Pictures for Little Eye: pg 280-281
My Story Bible: pg 100-103
Through the Bible in Felt: pg 206
Character Trait: Persevering
Definition: Not stopping even though problems come and you feel like quitting
Opposite: Giving up
Blind Bartimaeus Bible Verse
Luke 1:37 - For nothing is impossible with God.
Blind Bartimaeus Bible Song
My God is So Big Traditional

Chorus:
My God is so big (move hands out from each other at sides)
So strong and so mighty (make muscles with up with both arms, and then down)
There's nothing my God cannot do (shake head "no" and cross arms in front of body"
For you (point at other person)
(Repeat Chorus)
Verse:
The mountains are His (make mountains with arms above head)
The valleys are His (make valleys with arms at waist)
The stars are His handiwork too – oo – oo (Hold hands above head and make "stars" with fingers)
Repeat Chorus
Blind Bartimaeus Activity Sheet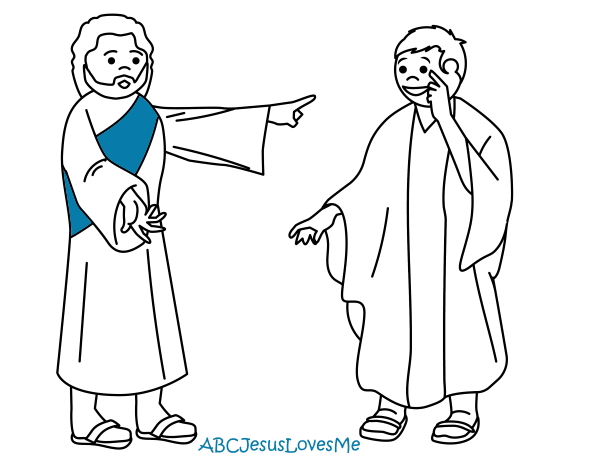 Sheet available in the Bible Activity Workbook
Use colored pencils to decorate the worksheet.
Blind Bartimaeus Activities and Crafts
Free Coloring Sheet for Immediate Family Use: Blind Bartimaeus
Blindfold
Try to do a normal activity with a blindfold on. Help the child understand how excited Bartimaeus must have been to have his sight restored.
Five Senses
Review the five senses.
Blind Bartimaeus Interactive Bible Story
Available in the New Testament Curriculum and 4 Year Interactive Bible Stories.
Discover More Ideas