Jesus' Death Bible Story and Video
Scripture: Matthew 27

Read and Share Toddler Bible:  pg 176
The Beginner's Bible:  pg 446
My First Hands-On Bible:  pg 344
Through the Bible in Felt: pg 225-227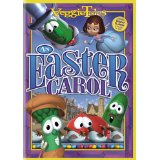 VeggieTales - An Easter Carol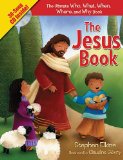 The Jesus Book by Stephen Elkins
The following pages help a child better understand the death and resurrection of Christ. 
pages 32-33 - He went to the cross.
page 59 - When was Jesus raised from the dead? (turn back to pages 50-53 to view a Bible time line)
page 74 - Where did Jesus die on a cross?
page 86 - Why did Jesus die on a cross for me?
 Buck Denver Asks: What's in the Bible? Volume Ten - Jesus is the Good News!
While geared toward elementary-aged children, this video explains the Easter story better than I have ever seen.
 Adventures in Odyssey: Daring Deeds, Sinister Schemes

Also geared toward elementary-aged children, the episode "The Imagination Station, Part 1 and 2" takes a character named Digger back in time to Jesus' death and resurrection. He is immersed into the historical happenings and even becomes a voice in the crowd. Being in the situation, Digger forgets the outcome of the events and fights to protect Jesus from an unfair fate. He joins the disciples and followers of Jesus as they fear for Jesus' life. In the end, Digger sees through the Easter story the sacrifice and love Jesus has for each one of us.