Shepherd Worship Jesus Activities and Crafts
All Printables Free for Immediate Family Use Only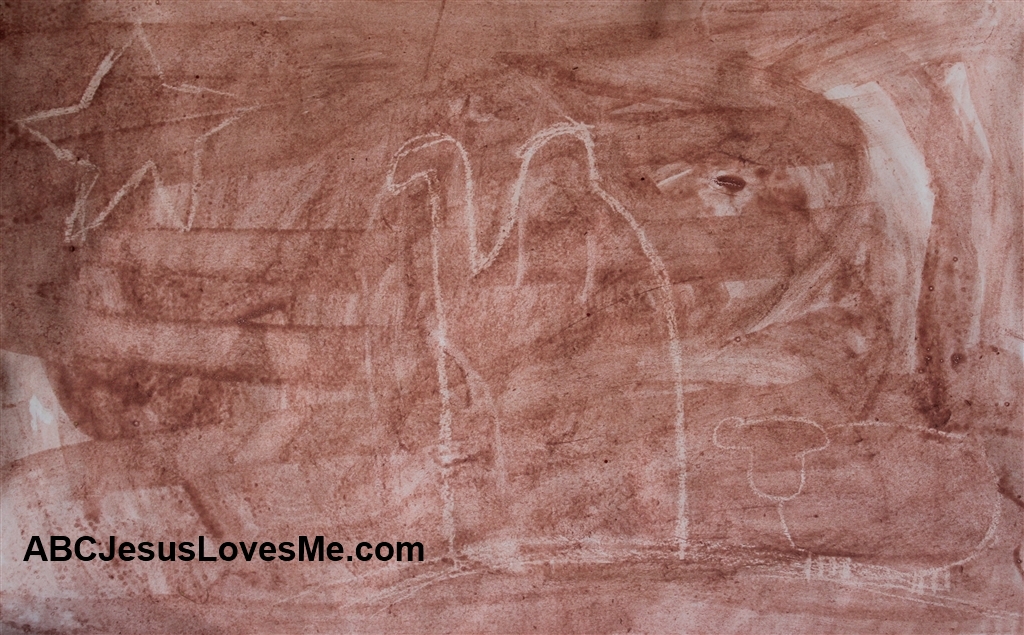 Shepherds
Trace the outlines of the Shepherds Coloring Sheet with a white crayon.  Paint over with water colors using q-tips.  Glue to a piece of construction paper
  Nativity Memory Game   Reprinted by Permission
Place individual pieces of a child's nativity set on a table and discuss each piece.  Have the children close their eyes and remove one piece.  Have the children figure out which piece is missing. After the missing piece is discovered, talk about its significance in the Nativity.  For instance, if you take away a Shepherd, explain to the children how an angel appeared to the shepherds in the fields to tell of Jesus' birth.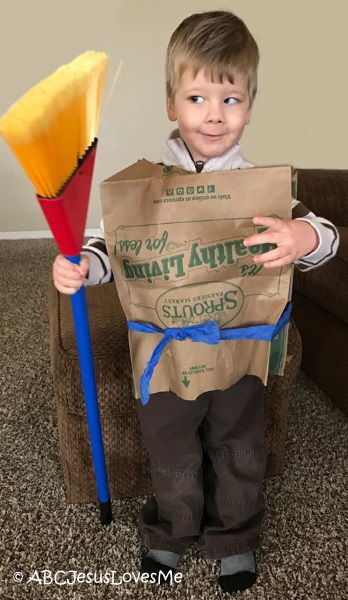 Dress Up as a Shepherd
Using a brown paper grocery sack, cut a hole in the bottom for the child's head and two holes on the sides for the child's arms.  Tie at the waist with a belt or rope.  Add a towel around the head held on by a belt or rope.  Add a staff made out of a wrapping paper roll.  Hide a sheep or star and let the child try to find it.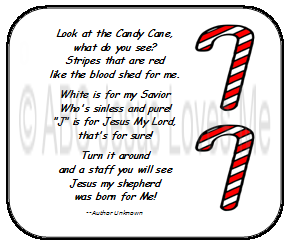 Candy Cane
Print the coloring sheet or the poem on little cards and attach with a ribbon to real candy canes.  Add to any gift or use as favors at parties or Christmas gatherings.  Or fingerpaint the Candy Cane worksheet with red and white.  For more ideas read the blog post "Candy Cane Poem."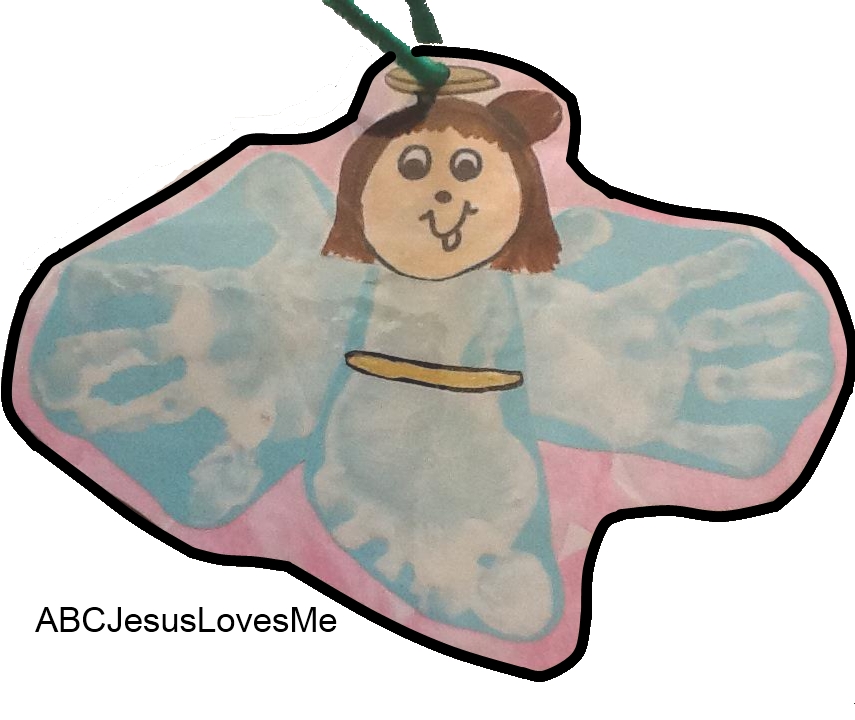 Handprint and Footprint Angel
Create an angel with a foot for the body and the hands for the wings.  Draw a head and face.  Add this saying to the back or on the same side if framing: " This little angel is special you see; because she is a part of me. Her wings are my hands, her body my feet. And on the tree she'll look very sweet."  Shared by Lesleigh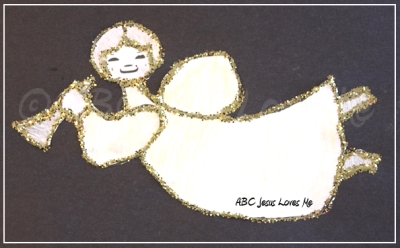 Glitter Angel
Color and cut out the angel on the Angel Coloring Sheet.  Glue to a piece of construction paper.  Outline the angel with glue and sprinkle on glitter.  Let dry.  Discuss how the angel told Mary and Joseph that baby Jesus was going to be born.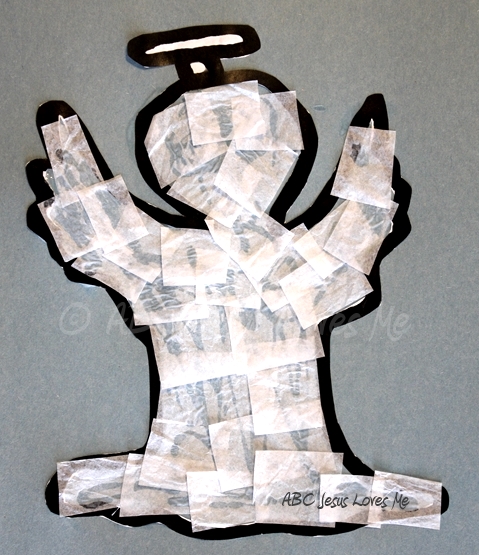 Tissue Paper Angel
Paint the Angel with watered-down glue.  Cover the angel with tissue paper.  Paint another layer of glue on top of the tissue paper.  Add glitter.  Let dry and then cut out.